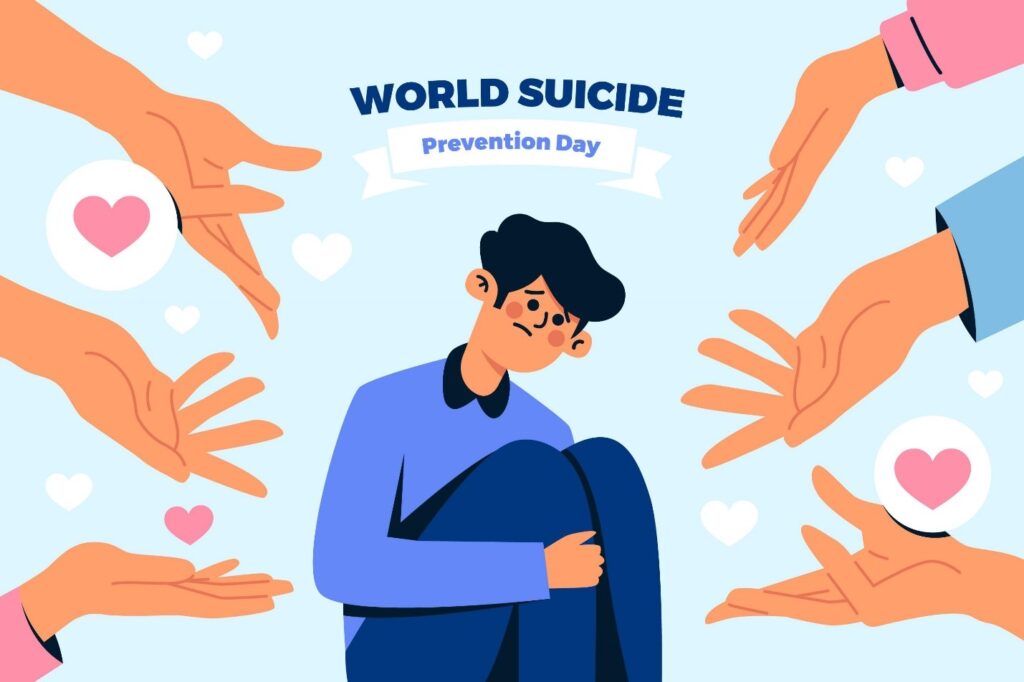 Editor's Note: If you or someone you know is struggling with mental health, know you're not alone. Contact the 988 Suicide & Crisis Lifeline or visit their website https://988lifeline.org/ immediately.
The World Suicide Prevention Day, observed on 10th September every year, draws attention to mental health issues. Organizations worldwide gather to raise awareness among their respective government and the public.
The primary objective is to send out a singular message: suicide can be prevented by recognizing and taking the warning signs seriously. 
In honor of World Suicide Prevention Day, we wanted to emphasize the importance of taking care of your overall well-being through the medium we know best: animated films.
While we could argue that animated films can improve mental health, this article is only for informative and entertaining purposes. So, please seek help if you're struggling with mental health.
1. Tangled
Picture Courtesy: Walt Disney Pictures
The Gist: Rapunzel is an 18-year-old girl with long, magical hair brought up in a secluded tower in the woods. Yearning to explore the world around her, she accepts the aid of an intruder, Flynn Rider.
We can't talk about wholesome animated features and not start with Tangled, the ultimate stress-buster. Sure, the movie does get pretty emotional at the end, but it ends on a happily-ever-after note, quite fitting for a film based on a fairy tale.
Apart from the ending, the dynamic between the leads, who gradually fall in love, is pretty amusing. Not to forget, the animals in Tangled, particularly Maximus, a horse, and Pascal, a chameleon, also contribute to making the film an entertaining watch.
2. Despicable Me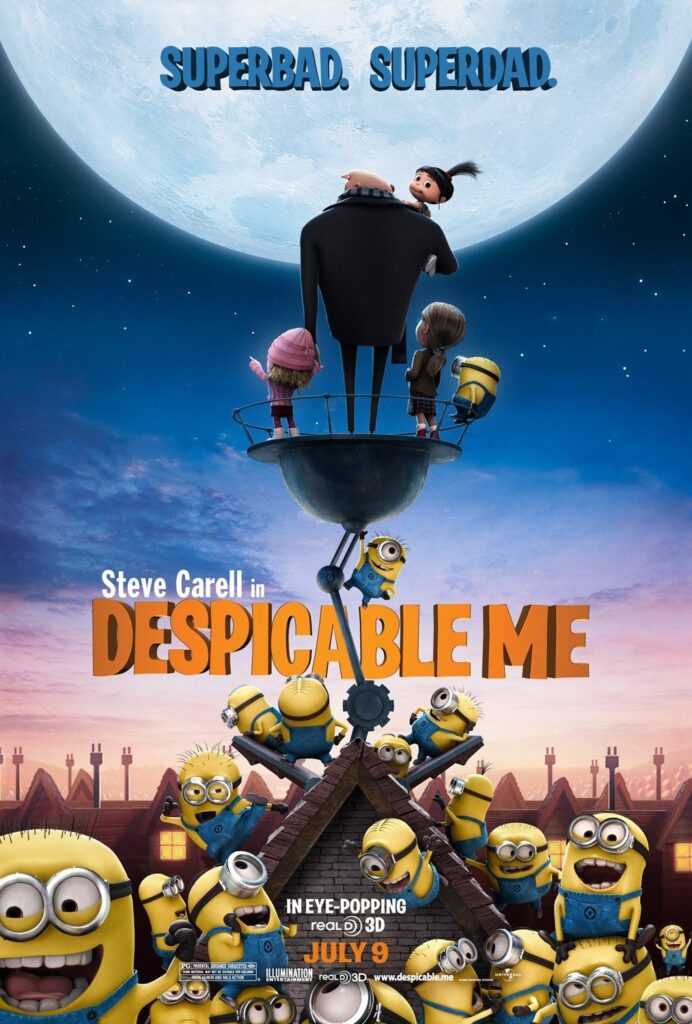 Picture Courtesy: Illumination Entertainment
The Gist: A longtime supervillain, Gru, adopts three little unsuspecting girls to steal a shrinking gun from one of his rivals. However, he soon learns that raising the trio might be more challenging than any villain he's ever fought.
For as long as one can remember, animated films have been about goody-two-shoes, the heroes of their respective stories. But Gru walks a different path.
Gru's a supervillain, for starters. He is self-centered and has no disregard for humanity. That makes his character extremely funny and, somehow, not entirely dislikable.
But most of Despicable Me's laughs come from the three little girls he adopts and the yellow, pill-sharped creatures, the Minions. Their adorable and silly antics are sure to lift your mood.
3. Ice Age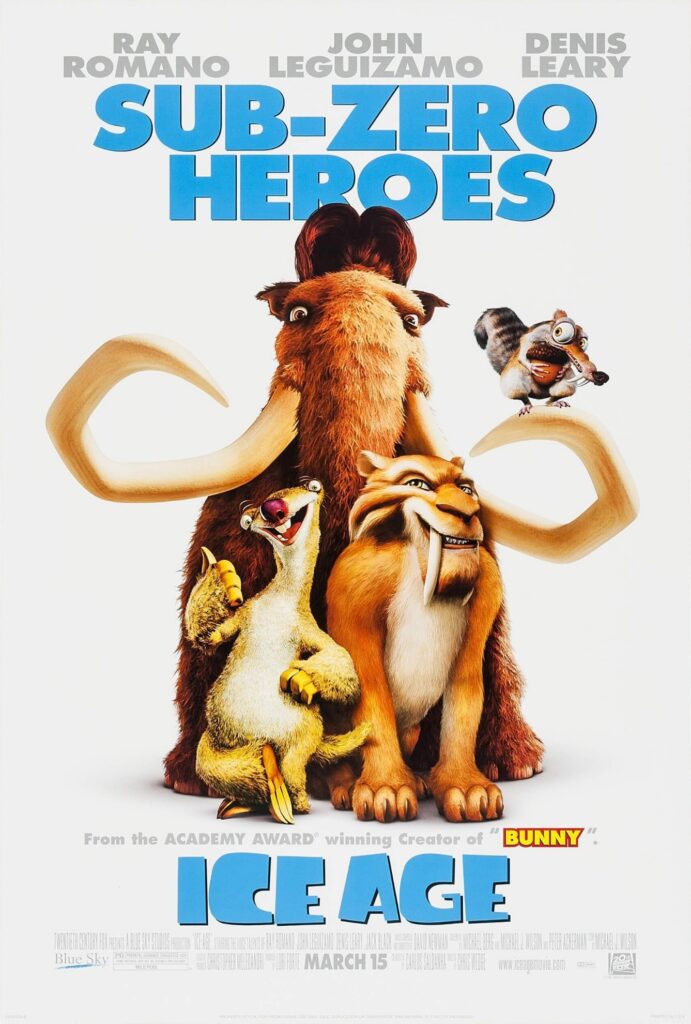 Picture Courtesy: Blue Sky Studios and 20th Century Fox Animation
The Gist: Three unlikely mammals, Manny, a wooly mammoth; Sid, a sloth; and Diego, a saber-toothed cat, join forces to reunite a human kid with his tribe.
When you think about it, the Ice Age was one of the most devastating natural disasters. So, props to Blue Sky Studios and 20th Century Fox for making a delightfully entertaining film set during the same era.
Ice Age is full of hilarious gags that make you laugh out loud. Whether it's Scrat safely trying to bury his acorn or Sid being mentally slow, the animated feature delivers a good time, no matter how many times you watch it.
Although Ice Age spawned many sequels and spin-offs, none came close to the original film released in 2002.
4. The Secret Life of Pets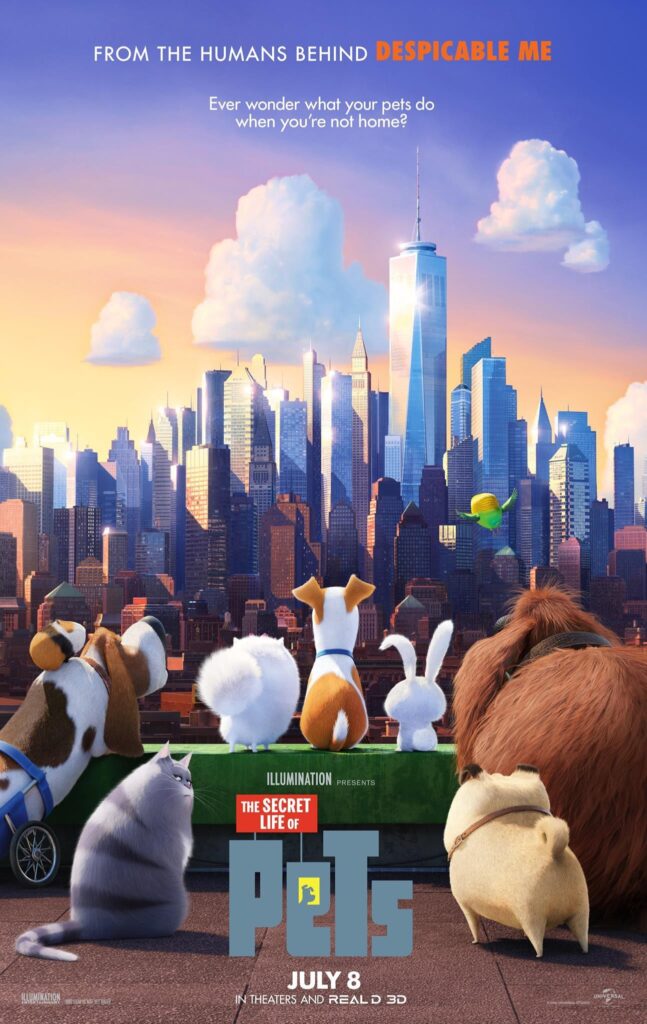 Picture Courtesy: Illumination Entertainment
The Gist: Max, a Jack Russel Terrier, lives happily with his owner, Katie, in New York City. However, his perfect life is soon upended when Katie brings home a stray mongrel, Duke.
There's no dearth of animated films about talking animals. But The Secret Life of Pets put a fresh spin on the classic genre by making the story about pets.
The film was marketed with the tagline, "Ever wonder what your pets do when you're not home?" which immediately caught everyone's attention.
The Secret Life of Pets is a delightful watch because it playfully depicts some of the most common stereotypes about dogs and cats. The canines in the film are shown as extremely loyal, while the cats, full of themselves and rude.
5. Monsters, Inc.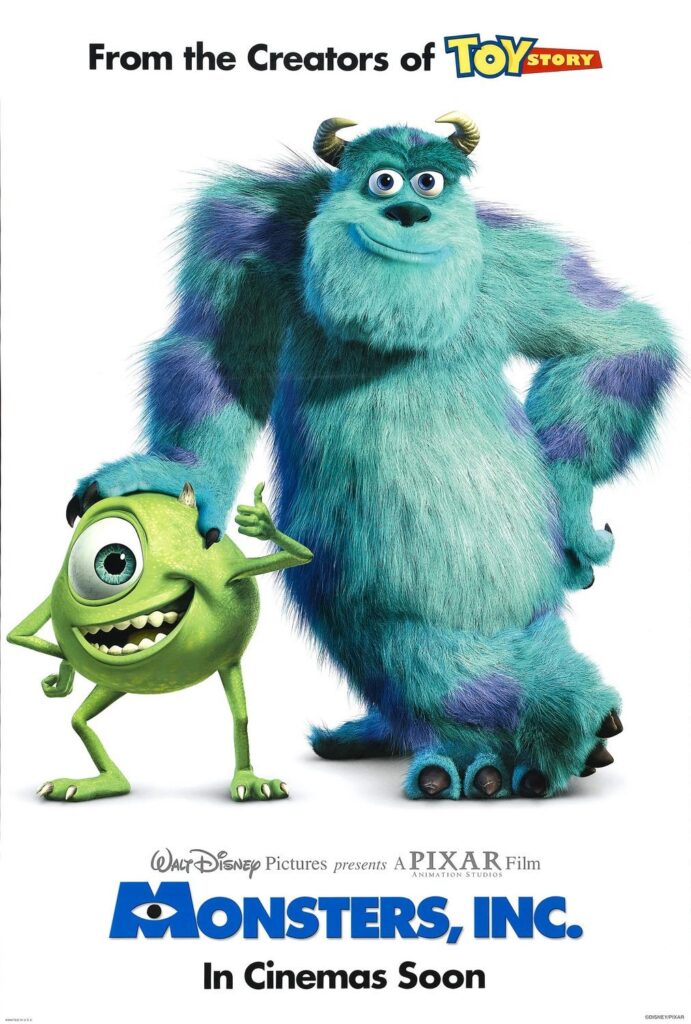 Picture Courtesy: Walt Disney Pictures and Pixar Animation Studios
The Gist: In a world where monsters reside, two best friends, Sully and Mike, work at a factory that generates energy by scaring human children. But when a little girl named Boo accidentally enters the monster world, Sully and Mike's lives are turned upside down.
Pixar has always been known for making emotional and thought-provoking films. But one of the studio's earlier outings, Monsters, Inc., was a witty ride from start to end.
And that's thanks largely in part to how the two friends try their best to hide Boo from other monsters and figure out a way to return her. In the process, the duo forms a heartfelt bond with the kid and learns how wrong it is to scare children.
6. Shrek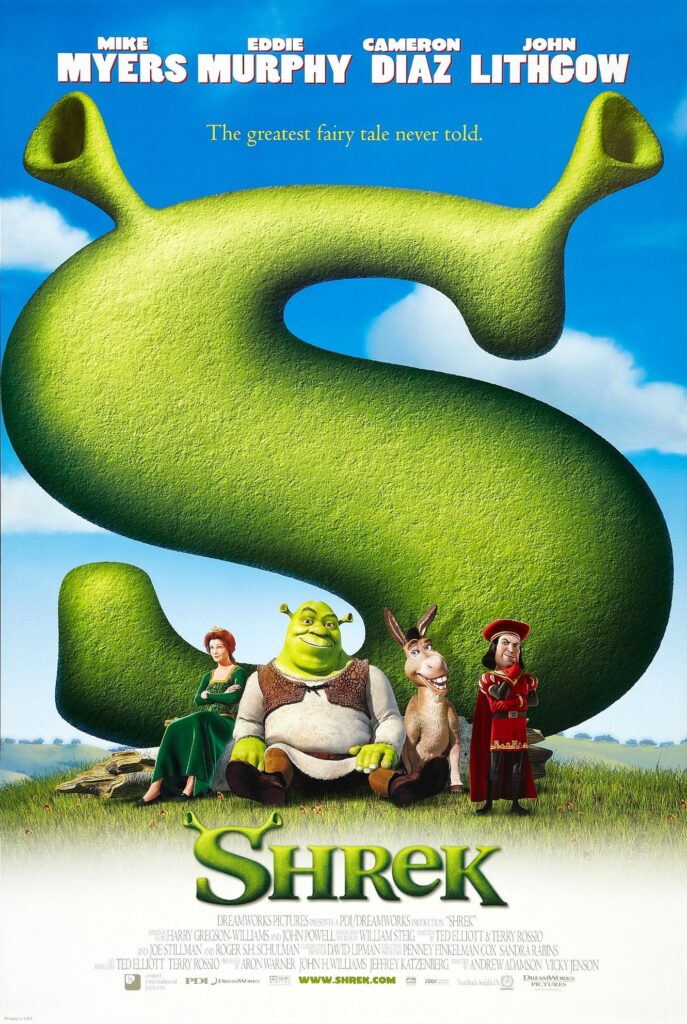 Picture Courtesy: DreamWorks Animation
The Gist: A mean and reclusive ogre, Shrek, peacefully enjoys life in his swamp. But when it's overrun by creatures banished by the land's ruler, Shrek makes a deal with him: he must rescue Princess Fiona, after which the creatures will be relocated.
Despite being released two decades ago, Shrek enjoys a massive fan following across the world. In fact, its popularity only increases with time.
Shrek was a straight-out laughter riot. It had unconventional primary characters and storylines that didn't make sense. For instance, one of the protagonists, a donkey, marries a dragon, and she gives birth to several donkey-dragon hybrid babies.
None of it made sense, yet no one objected because, let's be honest, those donkey-dragon hybrid babies were too adorable.
7. Kung Fu Panda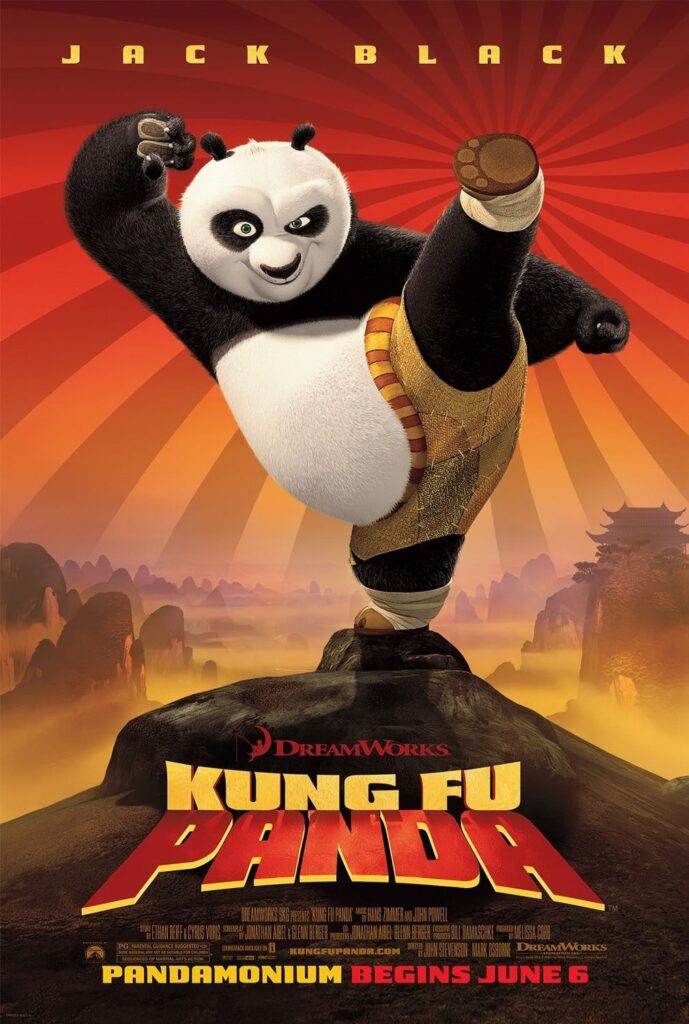 Picture Courtesy: DreamWorks Animation
The Gist: In ancient China, anthropomorphic animals thrive. Among them is Po, a kung-fu-obsessed Panda. In a surprising turn of events, Po is chosen to become a legendary warrior, but he soon learns that it's not all it's cracked up to be.
Many call Kung Fu Panda the most wholesome, hilarious, and complete animated film ever made. And if you've seen it, you'll understand why.
The protagonist is a lazy panda obsessed with food who manages to evoke laughter with every sentence that comes out of his mouth. But at the same time, Po trains hard to fulfill the prophecy that he will be the one to save the valley from an aggressive snow leopard.
The whole sequence of Po training to be the Dragon Warrier is especially laughter-inducing.
That's All for Today
We thoroughly understand that animated films should not be substituted for professional help. But you'd be surprised to know how many people watch them when feeling down.
That's one of the most beautiful things about animated movies; they're fictional and imaginative, yet they profoundly impact the viewers.
So, if it feels like the weight of the world is on your shoulders, watch one of the animated films on this list – they'll instill hope and resilience in you.