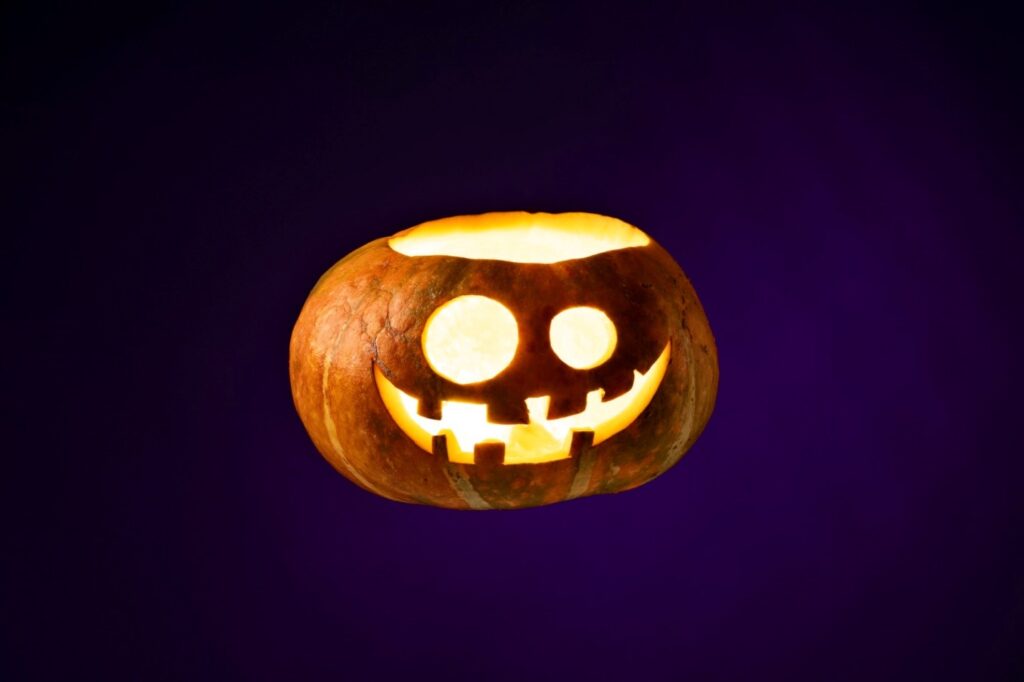 With Halloween just around the corner, we hope you're fully prepared to get your spooky on. And by that, we don't mean only getting your Barbie costume ready (mark our words – everyone will be Barbie this year. Or M3gan).
We're referring to what you'll be doing after spending the entire evening tricking or treating – watching scary films. If we're not wrong, your television had already been playing horror content on a loop throughout October.
But if that horror content consists merely of live-action movies, you're missing out – big time. You should also consider playing Halloween-themed animated feature films.
And before you say, "What am I? 8?" let us tell you that animated films are not solely for juvenile audiences. On the contrary, some are no-go for kids.
So, here's our roundup of the best animated movies to watch this Halloween:
1. Corpse Bride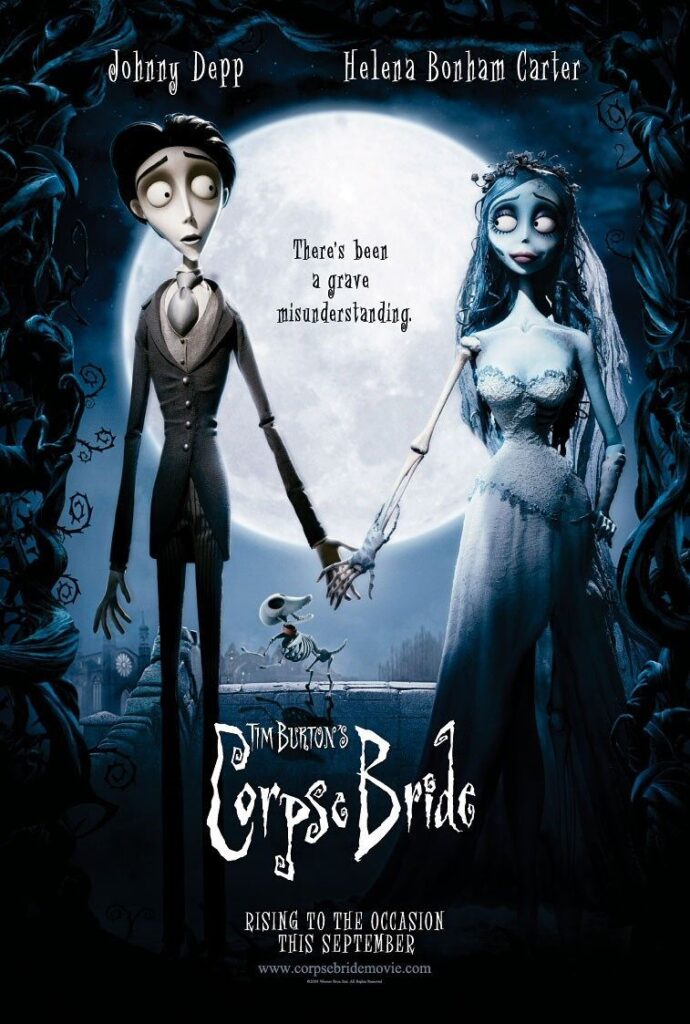 Picture Courtesy: Tim Burton Productions, Laika Entertainment, and Warner Bros. Pictures
It'd be a cardinal sin to talk about Halloween-themed animated films and not start with Tim Burton's directorial Corpse Bride.
Spoiler Alert: Most films on this list are by the acclaimed director of macabre. We're not playing favorites; it's just that he's the king of stop-motion, comedy-horror animated movies.
Set in a village in England, Corpse Bride follows a shy young man named Victor Van Dort. He, while practicing his wedding vows, inadvertently brings a dead woman, Emily, to life, who thinks they just got married.
Apart from an intriguing story, Corpse Bride has an A-list voice cast (Johnny Depp, Helena Bonham Carter, and Emily Watson), as well as beautiful stop-motion character designs.
The film is utterly delightful and makes for a spooktacular Halloween watch.
2. Monster House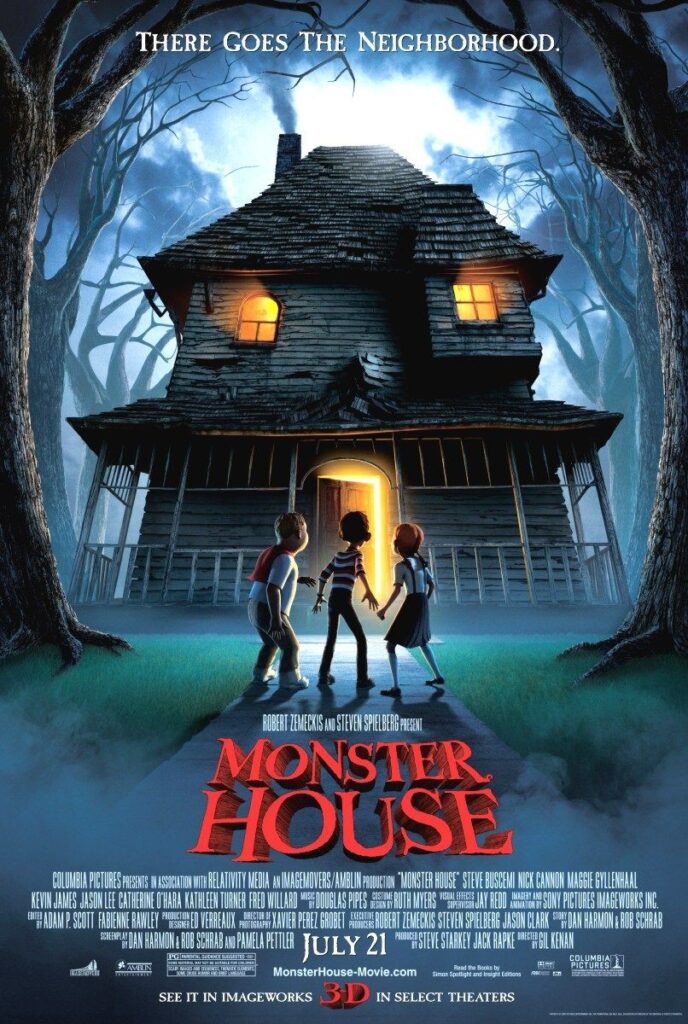 Picture Courtesy: Columbia Pictures, Relativity Media, ImageMovers, Amblin Entertainment
Do you have a sinister-looking house in your neighborhood infamous for having a creepy history?
One where the spirits of a young woman in black can be allegedly seen roaming around? Or perhaps people have heard sounds of wailing, even though it has been abandoned for the past 20 years.
Monster House took the idea quite literally, but with a twist: instead of making phantoms or ghosts the primary antagonists, the house itself is the monster (hence, the name); three kids find that out the hard way.
What sets Monster House apart from similar offerings is the house's poignant backstory. Here's a house that looks terrifying enough to give you nightmares, yet you're able to understand its emotions and even feel sad for it.
3. Frankenweenie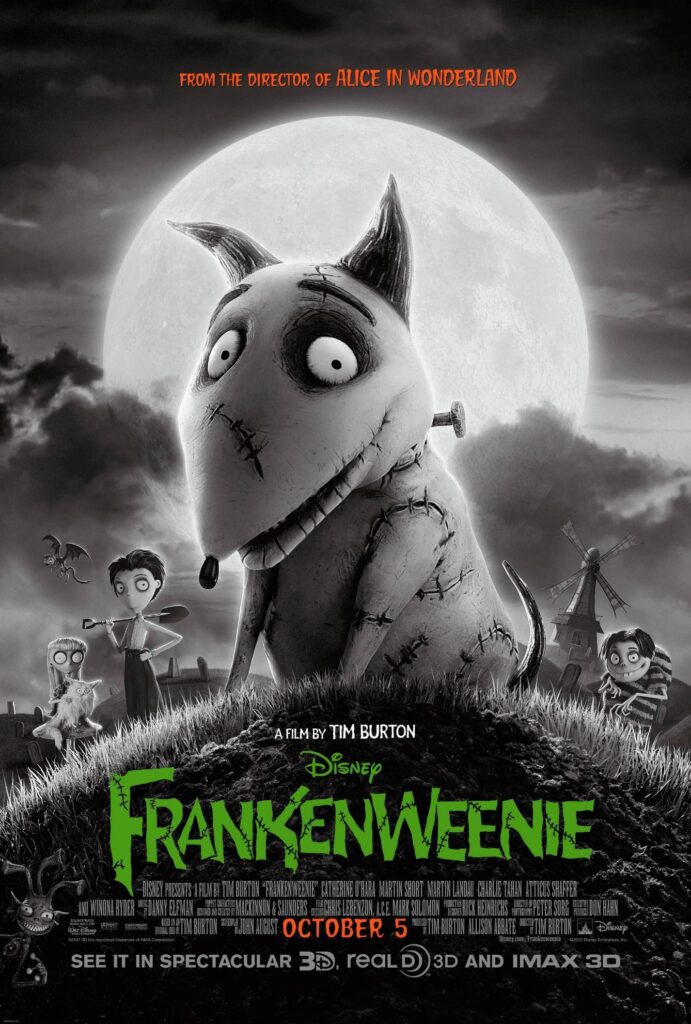 Picture Courtesy: Walt Disney Pictures, Tim Burton Productions, and Walt Disney Studios Motion Picture
Equal parts homage and parody of the famous Frankenstein film (and book), Frankenweenie follows the same plot. However, this time, it's not a person brought back to life but a beloved pet. And the deed is done by a young boy, Victor Frankenstein.
Unable to cope with the death of his pet Bull Terrier Sparky, he brings it to life using a lighting bolt. After finding this out, Victor's neighbors and friends start doing the same, resulting in total chaos.
The Tim Burton-directed (we did warn you in the beginning) animated feature film works on many levels – as a comedy film, a horror movie, and a heartwarming tale about a boy who'd go to any lengths to bring his pet back.
4. ParaNorman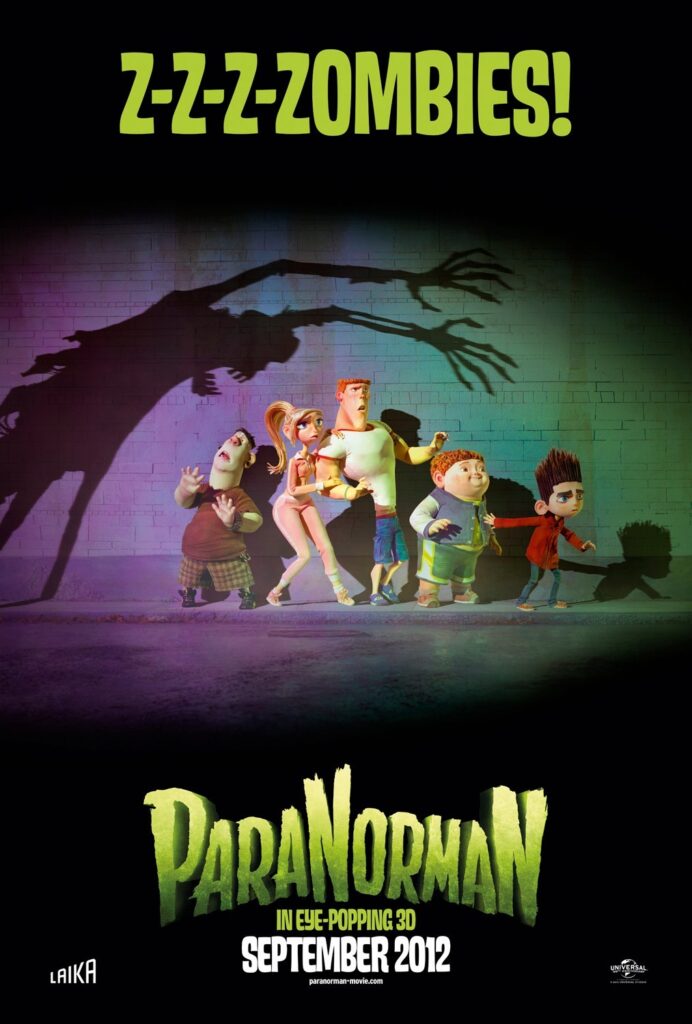 Picture Courtesy: Laika, Focus Features, and Universal Pictures
The whole 'someone accidentally raises the dead' trope has been done to death (sorry, not sorry), but ParaNorman manages to distinguish itself with a unique story.
It's about a young boy, Norman Babcock, with the gift of being able to talk with the dead. After the sudden death of his uncle, Norman is informed that he must participate in an ancient ritual to prevent a witch's curse from wreaking havoc on his town.
ParaNorman is reportedly one of the first stop-motion animated films whose characters were made using a 3D color printer. Because of this unique style, watching the film is a delightful and immersive experience.
Clearly, everyone agreed because it got nominated for an Oscar as well as a BAFTA.
5. Hotel Transylvania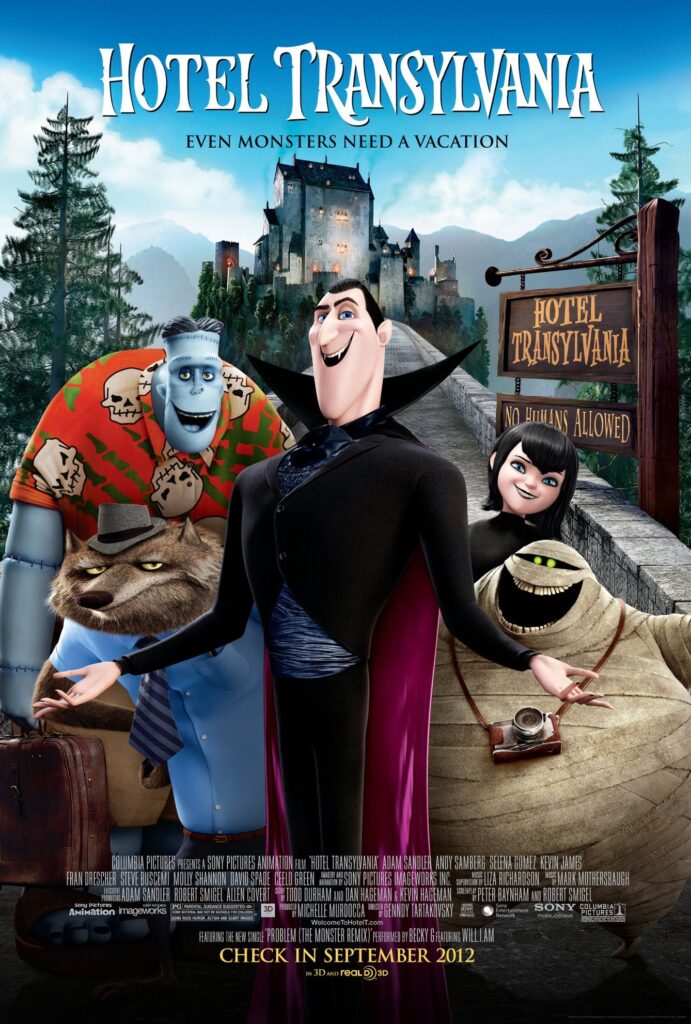 Picture Courtesy: Columbia Pictures, Sony Pictures Animation, Sony Pictures Imageworks, and Sony Pictures Releasing
What would happen if you were to gather all famous monsters in a human-free hotel? More importantly, what madness would ensue if the hotel were to be visited by a human?
If you're interested in finding the answer, you should check in at Hotel Transylvania, a 2012 computer-animated film.
Starring the voice of Adam Sandler as Count Dracula, the movie follows Count Dracula building a monsters-only hotel. But troubles arise when he's forced to pass off a human as a monster who inadvertently makes his way to the hotel.
Directed by Genndy Tartakovsky, the creator of your favorite Cartoon Network shows, Hotel Transylvania is a laugh riot. Although it features plenty of monsters, watching them engage in funny antics is sure to make your Halloween hilarious.
6. Wallace & Gromit: The Curse of the Were-Rabbit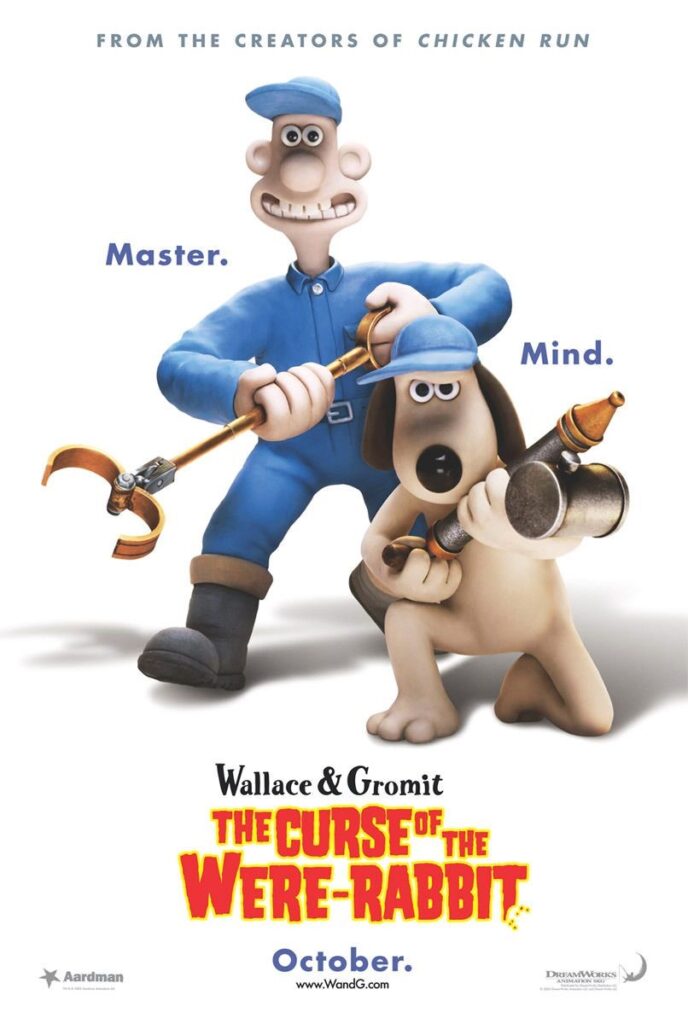 Picture Courtesy: DreamWorks Animation, Aardman Animations, and DreamWorks Pictures
For those with a keen interest in dry British humor (we're not judging), Wallace & Gromit: The Curse of the Were-Rabbit would be a highly entertaining watch.
In the film, the titular characters set out to resolve a mystery concerning a giant beast hellbent on destroying vegetable plots.
Wallace & Gromit: The Curse of the Were-Rabbit was inspired by classic horror films, namely The Wolfman, and molded the story to appeal to people of all age groups.
The animation style – called claymation – also deserves a shout-out, following the same lines as Chicken Run. In fact, it became the first stop-motion animation film to win the prestigious Academy Award for Best Animated Feature.
7. The Nightmare Before Christmas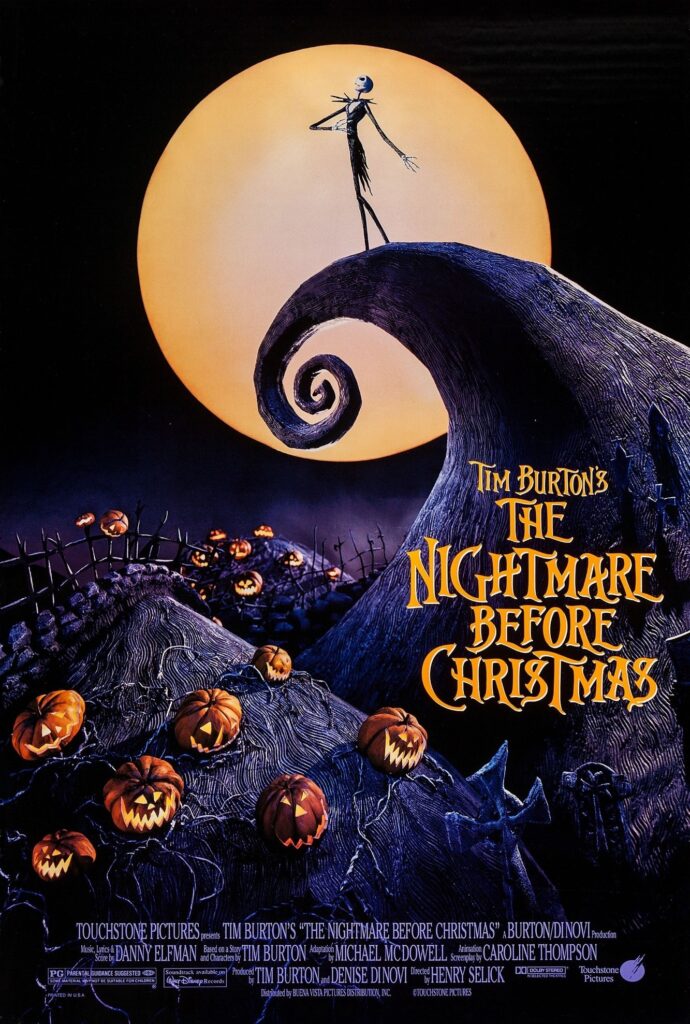 Picture Courtesy: Walt Disney Pictures, Skellington Productions, and Buena Vista Productions
We were quite confused whether to include The Nightmare Before Christmas on the list. After all, the name suggests it's a Christmas-themed movie. But it's about the King of Halloween Town, Jack Skellington.
So, it was only fair that we added the name here.
The Nightmare Before Christmas sees Jack Skellington discovering various holiday-themed towns, like Easter, Thanksgiving, and Valentine's Day.
But it's Christmas Town that catches his attention to the point he announces he and the residents of Halloween Town will be taking over it.
The story was conceived by Tim Burton, and Henry Sellick performed the directorial duties. The creepy yet cute stop-motion animation, combined with the hauntingly beautiful soundtrack, makes The Nightmare Before Christmas an excellent addition to this list.
Grab a Bowl of Popcorn and Settle In
There's nothing quite like spending Halloween watching horror films and getting so scared that you've to call someone to walk you to the bathroom.
And if those movies are animated, the whole family can sign up for a spookily good time.
Happy Halloween from AnimationProLabs!