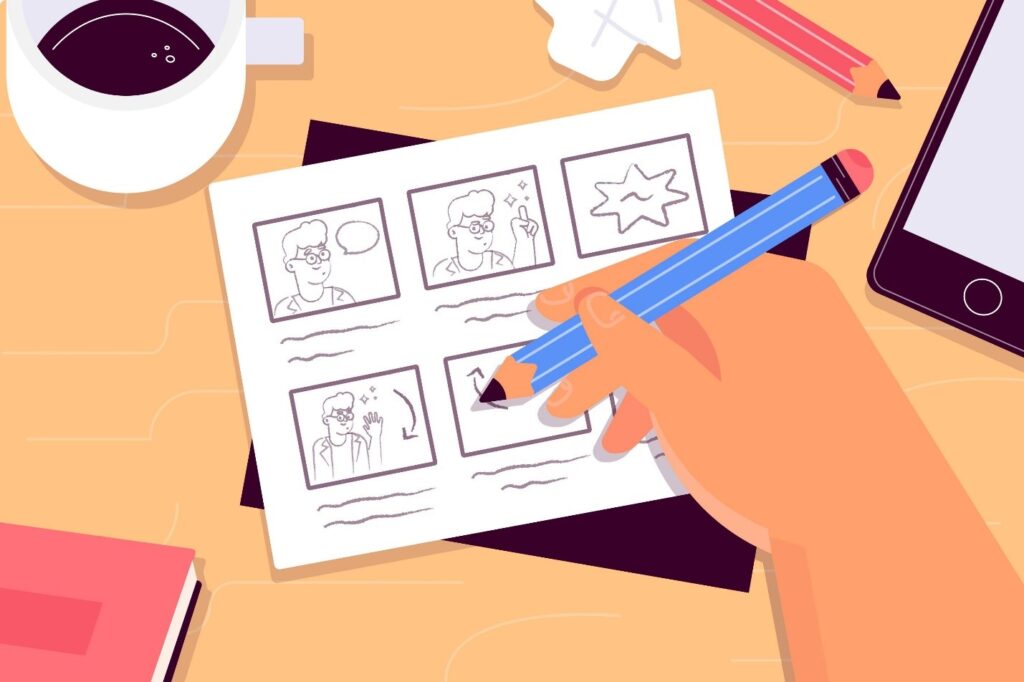 Do you think it's possible to make lasagna without lasagna sheets?
Let us answer the question for you – no, it is not.
Similarly, you cannot make an animated video (or any video, for that matter) without storyboarding. To say it's a crucial aspect of pre-production would be an understatement.
Think of a storyboard as a blueprint for an animated video, giving you a glimpse of the final outcome. It's also an effective technique for minimizing errors that may arise during the production.
In light of the above-mentioned and many other reasons, learning storyboarding should be a priority for you. Not sure how or where to start?
We'll handle that for you.
In this blog, we've reviewed some of the hottest tools to learn storyboarding. Whether you're a beginner or a pro, there's something for everyone here.
What Is Storyboarding?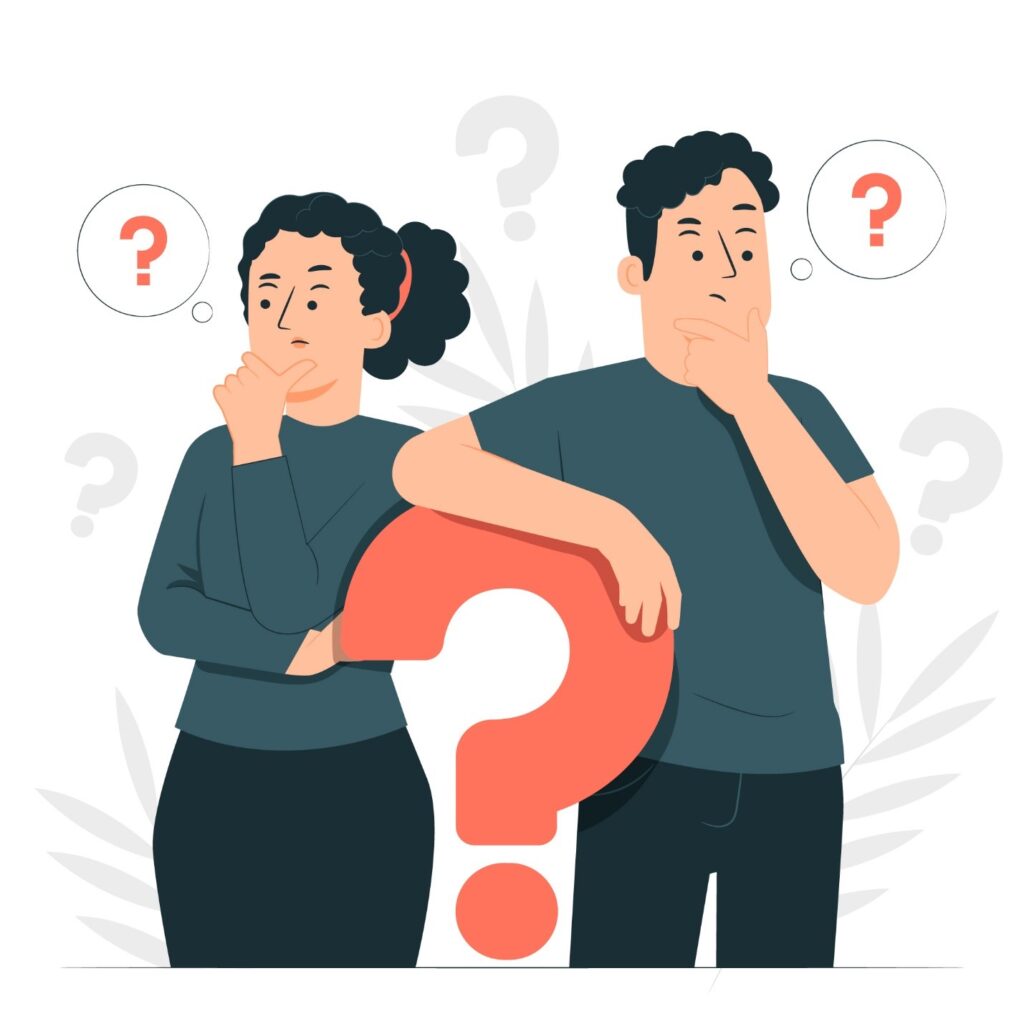 We want to clear your basic concepts before proceeding. So, let's make sure you've got this right: storyboarding refers to the process of sketching out a video, live-action or animated. It's a breakdown of each scene, typically displayed across multiple panels on a white background.
You can write notes underneath the panels to understand how the scenes will play out.
While some people prefer storyboarding using a pencil and paper, it has a few limitations: manually drawing a storyboard is time-consuming and energy-draining.
Because of this, animators across the world – including the ones at AnimationProLabs – use cutting-edge tools to make storyboarding less exhausting.
Now that you know what storyboarding is, it's time to talk about the tools we mentioned in the intro.
6 Best Storyboarding Software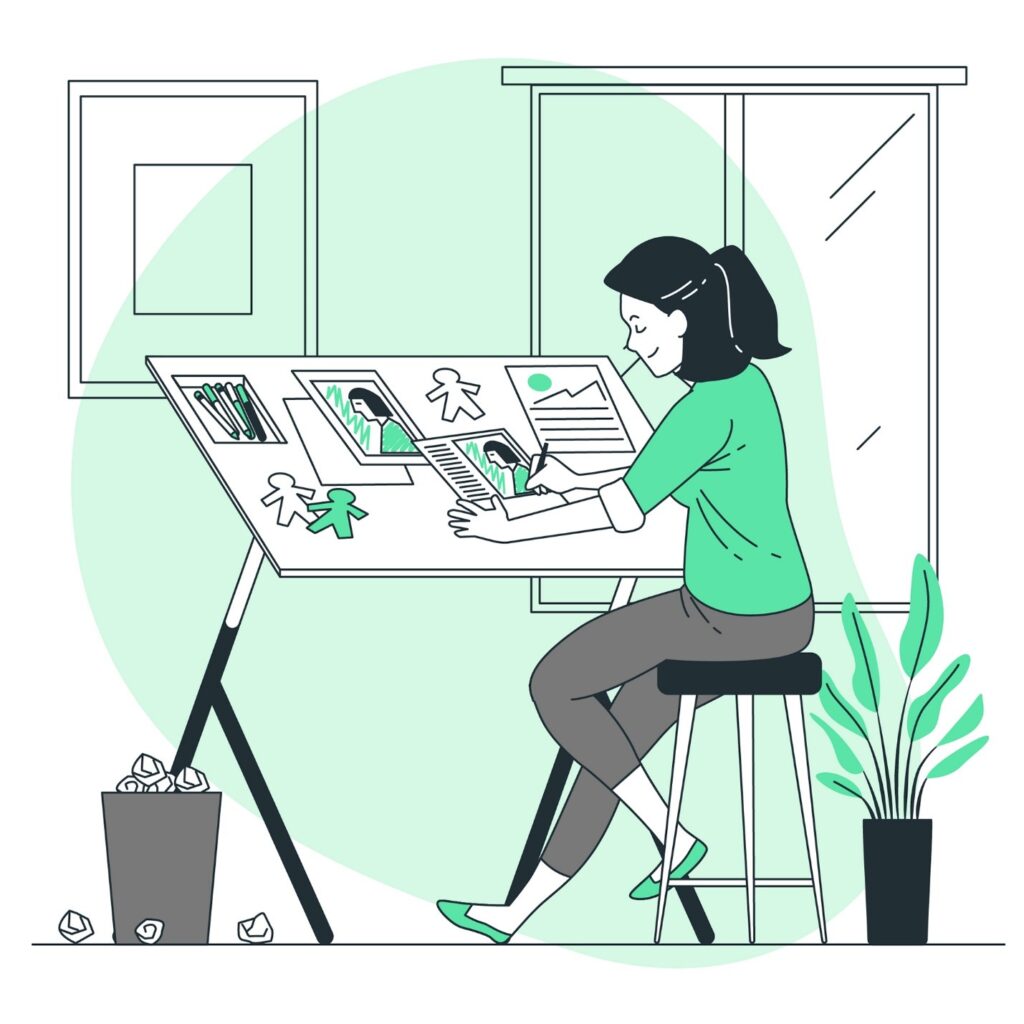 1. Storyboarder by Wonder Unit
Storyboarder by Wonder Unit is one of the easiest storyboarding tools you'll use. In fact, the interface is so simple that the software's website officially reads that it 'makes it easy to visualize a story as fast as you can draw stick figures.'
Fortunately, the rest of the users, including us, believe the same.
Storyboarder's standout feature is the integration with Photoshop, meaning the users can make changes to the panel in Photoshop, and they will update in Storyboarder too.
You can add notes in each scene about the frame's duration, dialogues, and action. Oh, and did we tell you that Storyboarder is free?
Mind = blown.
2. Plot
A bunch of animators and designers put their heads together to develop Plot – a highly effective tool that eliminates the hassle of storyboarding.
One of the software's founders, Adrian Thompson, worked in the animation industry for 7 years before being fed up with the lack of a proper storyboarding tool.
That's how he came up with the idea of Plot. To use it, simply upload your script and add each image to the respective panel. The software also allows you to include notes for each panel.
Another feature of Plot worthy of a shout-out is that teams working on a project can leave comments under each scene, making it a collaborative experience.
3. Boords
If you're looking for a storyboarding tool that offers exceptional features at a decent price, keep Boords on your list. Not cool with the idea of paying for software that you don't even know is right for you?
Don't worry; Boords offers a 30-day free trial with all features. This way, you can decide whether the tool is for you before fully committing to it.
Like other storyboarding tools on this list, Boords has a few basic features, like uploading images and adding notes under panels. Apart from these, what we love about Boords is that you can view what the animated scene will look like while you're still in the storyboard phase.
4. Canva
Canva is primarily known for being a social media marketing tool. However, it has a comprehensive range of free templates and designs, making it ideal for those interested in learning storyboarding.
The tool offers over a million stock images, as well as the option to upload your own, so you can personalize your scenes as much as you want.
This saves your precious time that you would've otherwise spent browsing the internet for pictures.
Moreover, if you're working with a team, Canva simplifies the collaboration by giving everyone access to the project file. And once you're done, share it with others through email or as a PDF file.
5. StudioBinder
There's a lot to like about StudioBinder – it is easy to use, offers incredible customization features, and makes collaboration a breeze. That's one of the central reasons the tool is used by some of the biggest video production companies in the US and other parts of the world.
To create a storyboard on StudioBinder, you just have to drag and drop images on the interface; the software will automatically adjust them.
StudioBinder also comes with a presentation feature – it provides a sense of what the final animated video will look like.
Owing to StudioBinder's incredible features, it'll take you more than a few tries to properly understand how to use it.
6. PanelForge
Touted as a complete pre-production solution, PanelForge is definitively a game-changer for storyboard artists. No matter how lengthy your video is, the software's simple drag-and-drop feature makes working on any project effortless.
What truly stands out in PanelForge is that you can create drawings in various animation styles, including 2D and 3D. And you can export your drawings in several formats, including:
PDF
PNG
Edit XML
Project XML
Autodesk
While other storyboarding tools have a low learning curve, figuring out the mechanics of PanelForge will be a tad bit difficult. And that's because it's not primarily aimed towards beginners but professionals who know how to work their way around complex software.
Learning Storyboarding Made Easy
Storyboarding is a crucial part of animation. It allows you to visualize how each scene will play out, maximizes your efficiency, and aids team collaboration.
That's all the more reason for you to hone your storyboarding skills. Fortunately, the tools we've mentioned in the blog have been explicitly developed for helping users familiarize themselves with the pre-production technique.
And if you find yourself stuck at any stage, fret not, amigos. AnimationProLabs is here to assist. We'll grab you by the hand if we have to and resolve any challenge you face, whether it's related to scriptwriting, storyboarding, animation, or more.