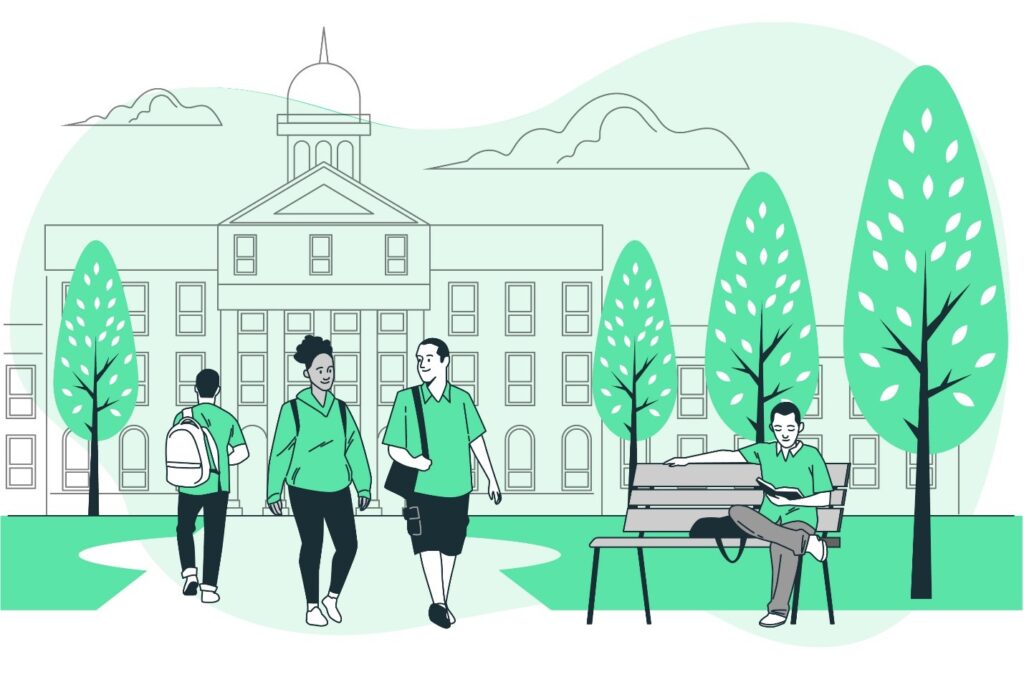 The global animation industry was valued at almost $260 billion last year. And in the next five, it's expected to reach a quarter short of $400 billion.
Suffice it to say, becoming an animator would be worth it, no matter the area of specialization, like 2D, 3D, whiteboard, or stop-motion. And with plenty of programs available in the U.S., learning animation shouldn't be a challenge.
The availability of so many options, however, can also put you in a tough spot. They all sound so good and helpful, but at the same time, you have to select one.
Although there are several factors that can help you narrow down your choice, the schools play a significant part.
That's why in today's blog post, we've listed some of the best colleges in the U.S. to learn animation.
Keep reading until the end, and who knows? Maybe you'll come across the institution you've always been searching for to become an animator.
Editor's Note: We recommend contacting the schools' representatives if you want to get enrolled. This article is for educational purposes only.
1.   The School of Visual Arts in New York City, New York
Picture Courtesy: The School of Visual Arts
Established decades ago – in 1947 – The School of Visual Arts (SVA) in New York City, New York, is considered the best institution for learning animation. What sets SVA apart from others is its emphasis on hands-on learning.
SVA's Bachelor of Fine Arts (BFA) in Animation helps develop basic skills initially. Towards the end of the program, you master animation filmmaking techniques that make you capable of writing and directing an animated feature film.
The objective of SVA's BFA program is to help young filmmakers prepare for their professional lives ahead.
Some of SVA's most notable alumni have gone on to work in well-established animation-producing studios, like:
DreamWorks
Warner Bros. Animation
Disney
Nickelodeon
2. California Institute of the Arts in Santa Clarita, California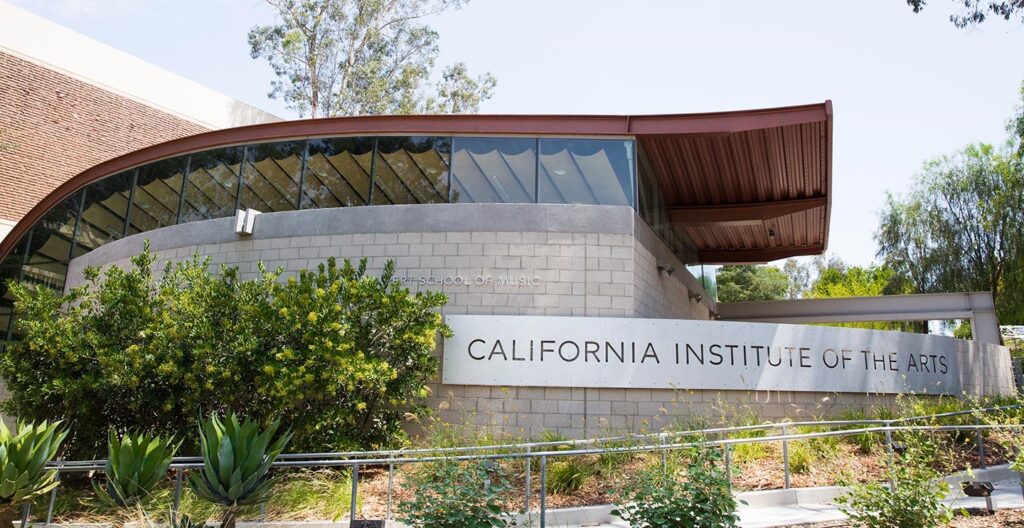 Picture Courtesy: California Institute of the Arts
We're going to sum up everything you need to know about the California Institute of the Arts (CalArts) in a few words – Walt Disney was one of its founders.
So, you can imagine why the institution is regarded as highly reputable throughout the world.
In addition, Tim Burton and Chris Buck, the acclaimed directors of animated feature films Corpse Bride and Frozen, respectively, graduated from CalArts.
CalArts has six schools, each offering various Programs. The schools include: Art, Critical Studies, Dance, Music, Theater, and the one you should consider – Film/Video.
The Film/Video Character Animation program teaches students drawing, color and design, character animation, and storytelling.
3. Cleveland Institute of Art in Cleveland, Ohio
Picture Courtesy: Cleveland Institute of Art
With a heavy emphasis on storytelling, the Cleveland Institute of Art is another school that should be on your list. A few of the courses the institution offers in its Animation program include:
2D Animation
3D Animation
Motion Graphics
Storyboarding & Sequential Art
Acting
Human and Animal Anatomy
During the first few courses, students learn color designing, storyboarding, film analysis, and more. After reaching the final year, they use whatever they've learned on a thesis project.
Before graduating, all students are required to intern with a company, so they can get a glimpse of their future. Once graduated, you can utilize your skills as an animator, storyboard artist, or game designer.
4. Savannah College of Art and Design in Savannah, Georgia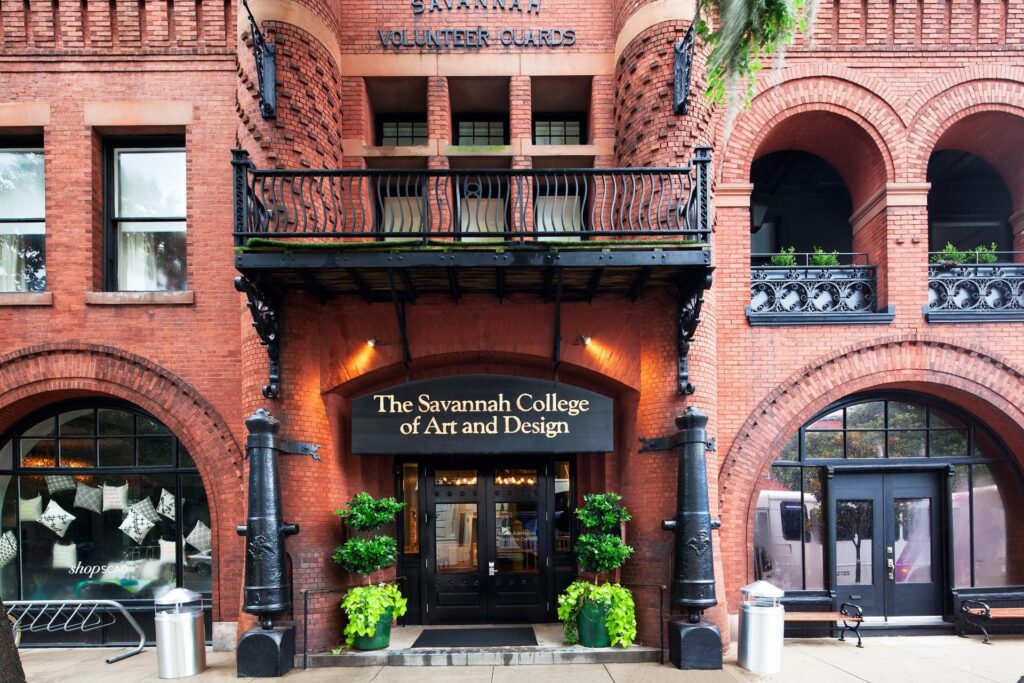 Picture Courtesy: Savannah College of Art and Design
Savannah College of Art and Design (SCAD) has two locations in Georgia and one in Lacoste, France. The institution offers three degrees in Animation – BFA, Master of Arts (M.A.), and Master in Fine Arts (M.F.A.).
This means you can apply at the institution whether you want to kickstart your career or take it to the next level. It's the perfect place for either.
The institution's Animation program was named 'Top Animation Program in the U.S.' by Animation Career Review for several consecutive years.
SCAD partners with well-known studios, like Cartoon Network, Nickelodeon, Pixar, and Walt Disney Animation Studios, to pave the way for students' career prospects.
5. Rhode Island School of Design in Providence, Rhode Island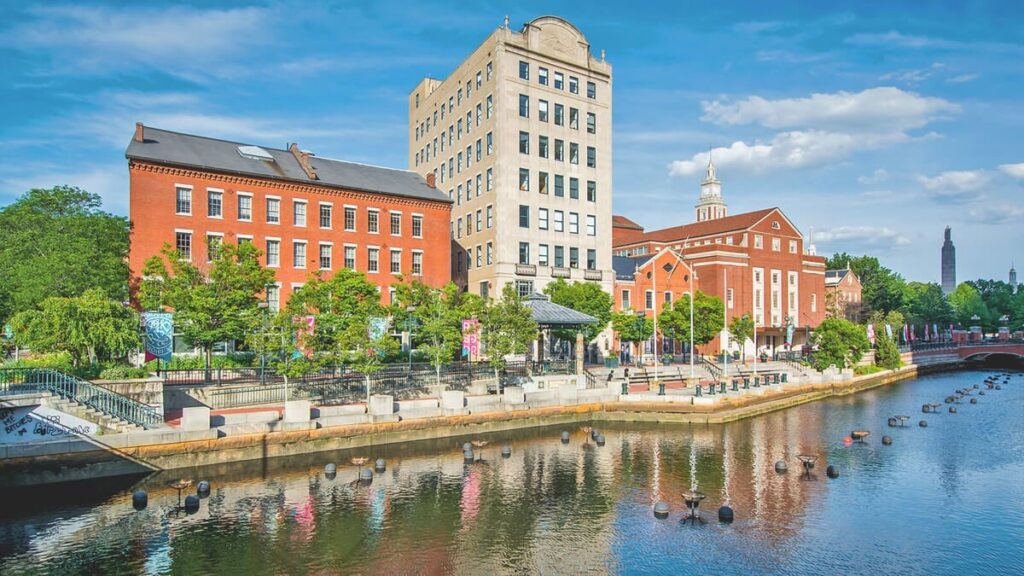 Picture Courtesy: Rhode Island School of Design
Helen Adelia Rowe Metcalf, an organist, wanted to make it easy for women to get design education in 1877. That's when she founded the Rhode Island School of Design (RISD) in Providence, Rhode Island.
Today, RISD offers 19 Bachelor's and Master's programs, including BFA in Film/Animation/Video.
With access to modern tools, RISD equips students with the required technical skills to make a name for themselves in their preferred industry.
Those who graduated from RISD now enjoy full-time careers in big companies like FOX, HBO, and PBS. From serving as animators to character designers, the alumni play a significant role in producing some of your favorite animated TV shows.
6. Gnomon School of Visual Effects in Hollywood, California
Picture Courtesy: Gnomon School of Visual Effects
We're not playing any favorites; half of the country's top animation schools are based in California and New York, including the Gnomon School of Visual Effects.
The reason Gnomon is based in Hollywood is because when it was initially founded, the goal was to train industry artists. However, since then, it's open to everyone.
Within the scope of animation, Gnomon's Areas of Study include 3D Generalist, Modeling & Texturing, and Character & Creature Animation. Irrespective of your preferred area, the curriculum will be for two years.
Apart from domestic students, international students can also apply at the institution. Speaking of, the graduates of Gnomon have worked on a number of successful animation and live-action films and games, like Encanto, The Batman, and The Last of Us.
7. Rochester Institute of Technology in Rochester, New York
Picture Courtesy: Rochester Institute of Technology
Rochester Institute of Technology (RIT) was founded in 1829, making it one of the oldest universities in the U.S. Today, it has campuses across the world, including China, Kosovo, UAE, and Croatia.
Over 100 of RITs graduates have worked with reputable companies that made popular motion pictures and animation films.
Under Undergraduate Programs, the institution offers a BFA degree in Film and Animation. In the program, you learn production, scriptwriting, 2D animation, 3D animation, and stop-motion animation.
RIT is a nationally recognized school that has received a number of accolades. Most notably, the university was featured in Animation Career Review's 'Top U.S. Animation Schools' list.
Let Your Career in Animation Fly High
While there are many online courses that can help you learn animation, they're only for beginners. And even then, the lack of practical exposure doesn't give you a chance to explore the industry properly.
For that reason, consider getting enrolled in one of the universities we've mentioned on this list. And regardless of the one you choose, remember to follow your passion.
As the pioneer of animation, Walt Disney, said, "Animation can explain whatever the mind of man can conceive."