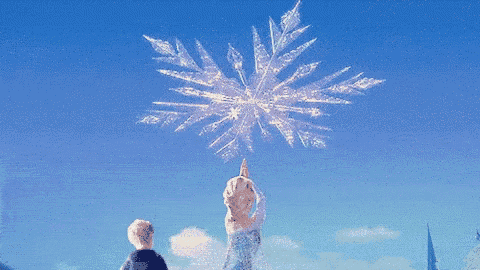 Source: Tenor
Tangled came out in 2010 and Frozen in 2013. Both animated movies touched the hearts of children and adults alike. The general population was mesmerized by the picture quality, sound, and special effects. But professional animators couldn't help but marvel at the budget that went into making these blockbusters.
Tangled was made with a budget of $260 million and is the costliest animated movie so far.
On the other hand, it took $150 million to make the heart-melting movie, Frozen.
The question is, why are animated films so expensive to make?
It seems logical since no real actors play a role in animations, which cuts the cost of paying them.
Moreover, these movies miss the thrill of 'lights, camera, action,' and yet, the astounding budgets reserved for them can be mind-boggling.
Add in the latest trend in promoting businesses, products, and services via short animated videos, and you can find yourself parting ways with your hard-earned money in a snap.
Before you get lost in the sea of wonders, let us give you deep insight into why animated films are costly.
9 Reasons Animation Films Cost So Much
 1.   Style of Animation
The beauty of animation lies in the many styles you can choose. Each type has its nuances and complexities. Some popular animation styles include:
2D/3D
Whiteboards
Stop Motion
Motion Graphics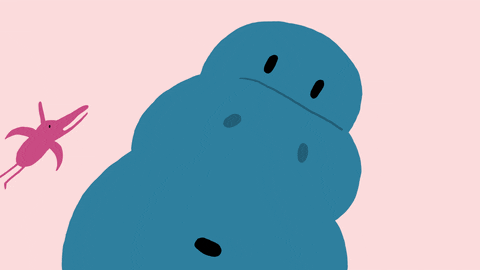 Source: GIPHY
While 2D animation is made frame by frame, 3D animation requires heavy machinery and software. Therefore, the style you prefer directly impacts the cost of the video animation. So, naturally, the pricing will be low if you go for a much simpler and basic 2D whiteboard animation.
And if it's 3D motion graphics, expect double the charges. Besides, 3D animated films also need real actors sometimes, which increases the price.
2.   Software Involvement
No matter the animation style you prefer, they need software to get going.
Furthermore, animators and illustrators must have heavy-duty desktops to maintain the software. And let's not forget the frequent updates and monthly or yearly subscriptions – all of these need money to keep up, and it goes within the pricing plan offered to clients.
The most commonly used software for animation includes:
Adobe After Effects
Houdini
Blender
Autodesk Maya
3.   Length of Video
The video length is based on what you wish to portray. For example, if you want to create a company introduction video, 30 seconds to 1-minute video will suffice. But if you want to make an internal training video or tutorial, it can go even longer, from more than five up to fifteen minutes.
The longer the duration of your animated video, the more it will cost.
4.   Project Timeline
When choosing animation for marketing purposes, you must understand the effort animators put into each project.
Usually, a simple and short video project is completed within a short duration and demands less time. And yet, some people may set unrealistic expectations from the animation studio, giving them strict deadlines. This directly impacts the cost, as the agency may have to dedicate more resources to complete the project timeline.
5.   Background Music & Sound
Sound and music addition to a video enhances the effect to the nth level – something a bland video can't achieve. That's why you'll find animation studios reserving some time to find music that clicks with the video and its message.
This also includes ensuring the music has no copyright claims and can be used freely.
Sound quality is another aspect that increases the overall cost of an animated video.
Better sound quality requires the latest equipment to include frictionless audio. After all, who would want to continue watching a video with a scratching voice quality in the background?
6.   Voice Over Artists' Preferences
Source: Tenor
Unless you're going for an AI bot to do the voice-over for your video, you're in for several choices.
Here, your preferences play a major role. For instance, male voice-over artists charge more than females. And if you opt for a renowned voice-over artist, you'll have to work on their prices.
7.   Revisions & Edits
Animating a concept is one thing. Going back to the drawing board to adjust changes is entirely another.
The more revisions you demand, the higher the cost, which means several back and forth between storyboard artists, animators, and even voice-over artists. And if it's an entire rework, the price will automatically double.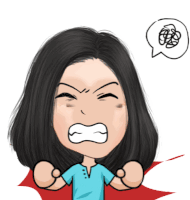 Source: Tenor
Most animation agencies reserve the number of revisions clients can ask for. This helps keep the budget within the limit. However, minor or major edits can also affect the pricing.
8.   Location of Animation Agency
Few know this, but where the animation agency is located also decides the charges. For example, an animation studio in the US or UK will charge ten times more than one based in Asia.
It's one of the biggest reasons outsourcing animation projects has become quite the norm. Currently, India, Pakistan, and Bangladesh work as top animated film studios for a worldwide clientele.
9.   Number of Resources
While a couple of animators are enough to partake in simple projects, extensive ones need all hands on deck.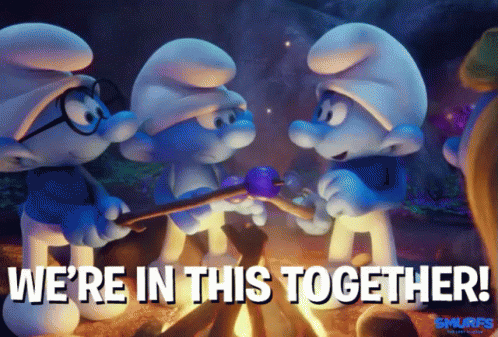 Source: Tenor
At times, studios have to hire multiple resources to complete a single project based on the demand.
Most importantly, the animation is a work of art with training at its heart. That's why experienced animators take several courses to understand and equip themselves with this art form.
The more skilled resources an animation agency has, the higher it will set its pricing plans.
Hire the Best Animation Agency in the USA
Animation videos are the best way to compel and captivate your audience. No wonder why more companies are utilizing such videos to market themselves better.
And even though it proves expensive, the return on investment covers the initial cost you paid to create one video.
The key lies in choosing an animated agency with a proven track record of creating power-packed animations.
If you're looking for one, AnimationProLabs is just a click away.
Check out our long list of completed projects to decide the type of animation you want for your company. And if you're confused about which one to choose, our experts are here to guide you.