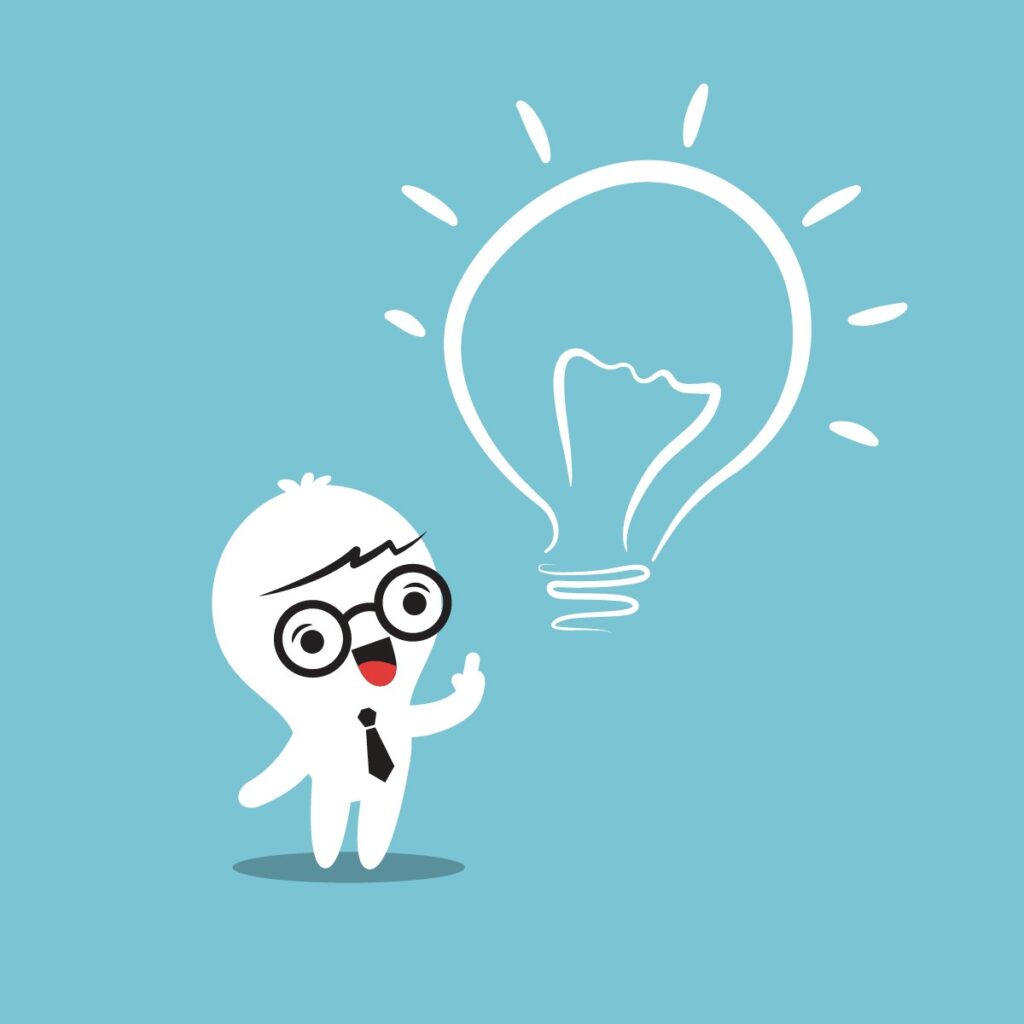 No matter how old you get, there's something about animated films you can't shake off.
Maybe it's because they provide a way to escape the world's harsh realities. Or perhaps we all want to live in a fictional world surrounded by talking, oh-so-adorable animals.
And judging from the success of Minions: The Rise of Gru (it grossed almost $940 million on an $80 million budget), it seems like the popularity of animated films isn't dying anytime soon.
Though the future looks great with Elemental, Chicken Run: Dawn of the Nugget, and Wish, we're taking a trip down memory lane.
In today's blog, we'll go over some of the best animated scenes of all time – on the basis of visuals. If you'd like us to cover the same topic, but in terms of emotional impact, we'll be sure to jot down your input.
For now, let's focus on the topic at hand:
Circle of Life – The Lion King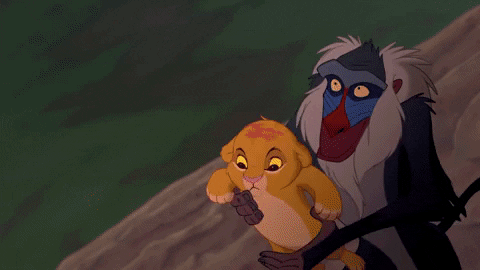 Via GIPHY
The opening scene of The Lion King isn't just an intro; it's the national anthem of those who grew up in the early '90s. But apart from that, Circle of Life stands out for many reasons.
For starters, it gives a glimpse of the spectacular journey the animated film is about to take the viewers on. The shot of the sun rising in the Pride Lands of Africa as all animals gather to welcome their King Mufasa and Queen Sarabi's newborn son Simba is, simply put, stunning.
The expression and the movement of the animals were perfected to the T. It's an incredible feat, even more so considering the film was made in 1994 when science and technology hadn't progressed that much.
The 2019's remake did a pretty good job of bringing the animated film to real life, but it lacked the magic of the original movie.
Another interesting fact about Circle of Life is that The Lion King ends precisely the way it starts, signaling that the circle of life does, in fact, keeps repeating itself.
I See the Light – Tangled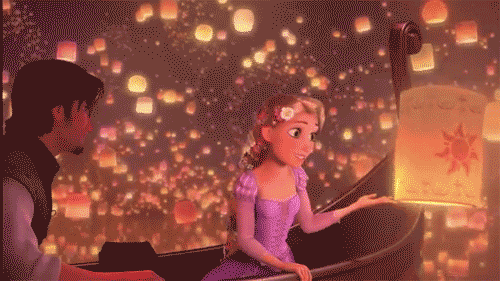 Via GIPHY
If your friends can't stop talking about how they wish to be proposed to in a boat amidst sky lanterns, you can blame Tangled for hyping up their expectations.
Though the Disney animated film has many iconic creativity-fueling scenes, the famous I See the Light deserves all the spotlight (no pun intended).
And those who have seen Tangled would especially appreciate the build-up to the scene.
Having grown up in a tower away from humankind, Rapunzel had always watched the sky lanterns from afar, not knowing her parents released them every year. They hoped that one day, the lanterns would guide their daughter home.
Coincidentally, it's also the scene where Rapunzel and Flynn realize their love for each other (cue the smiling face with heart-eyes emoji).
Baby Moana Stumbles Upon the Heart of Te Fiti – Moana
Via GIPHY
Disney's 2016 animated action-adventure film was groundbreaking for many reasons. For starters, it was one of the few films to feature a cast of Polynesian descent.
And secondly, it featured a strong-willed female protagonist who didn't wait for Prince Charming to come and save the day; instead, Moana took matters into her own hands.
However, none of those qualities hold a candle to one of the film's early scenes, where baby Moana stumbles upon The Heart of Te Fiti. In the scene, she emerges from the woods, helps a turtle makes its way to the water, and gets chosen by the ocean to return the mysterious relic to its original owner.
It is reported that 90 animators worked on bringing the movie to life. Though it shouldn't have been difficult, considering the company's history of making stunning animated films, Moana was different.
And it was because Moana was inspired by Polynesian myths, something no film – animated or live-action – had ever done before. Fortunately, it worked wonders for the studio because the movie was especially appreciated for its cultural authenticity.
Po Finds Inner Peace – Kung Fu Panda 2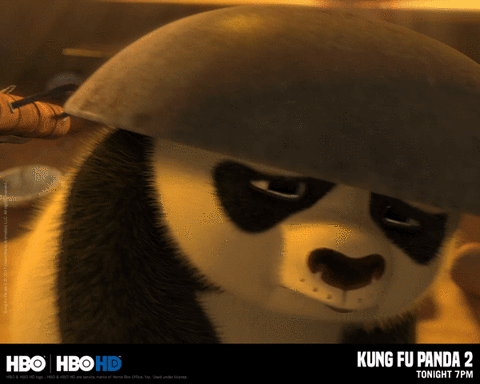 Via GIPHY
Plenty of scenes from the Kung Fu Panda franchise could've made the list. But in terms of sheer brilliance, emotional impact, and technical marvel, this one is the winner, hands down.
In the scene, Po, having been injured by Lord Shen, is rescued by a soothsayer. With her help, Po pieces figments of his childhood together and learns about his parents – all while mastering inner peace.
Rodolphe Guenoden, the film's supervising animator and fight choreographer, revealed in an interview that Kung Fu Panda 2 had been in active development since 2008, the year when the original film came out.
Given its complex nature, Guenoden said that the scene demanded up to 60 animators, who produced about 5 seconds of animation per week.
Merida Puts Her Impressive Archery Skills on Display – Brave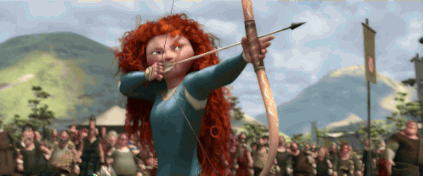 Via GIPHY
Before Elsa claimed the throne for being the Disney Princess who doesn't have a love interest in her film, Merida from Brave owned that title.
The film follows a 16-year-old Scottish Princess in Medieval Scotland whose mother, Queen Elinor, wants her to get married. However, Merida would rather spend her time practicing archery than settle for a husband.
In one of the scenes, an archery contest is held where first-born sons of various clans participate; whoever wins will take Merida as his wife. Merida twists the ancient rule and announces that she will compete for her own hand.
Merida defeats the potential suitors by shooting an arrow directly into one of theirs, and that scene was a sight to behold. And it wasn't easy to animate.
The film's production designer Steve Pilcher drew several sketches of Merida first. According to Pilcher, one of the most difficult aspects of drawing Merida was her wild, red hair, especially during the scene in question.
In fact, it was so challenging that Pixar created a new software specifically to make it easier for Merida's hair to interact with the character's surroundings and movement.
Take a Break. Watch a Film.
 Sometimes, you just want to shut your brain off and watch a family-friendly animated film. Fortunately, this blog has got you covered.
While watching the films, don't just enjoy them; instead, pay attention to each detail to understand how the scene made its journey from the storyboard to the screen. You'll be in awe of the work that went into bringing the idea to life.