When people generally talk about animated movies, they're quick to remember who voiced the protagonists and antagonists.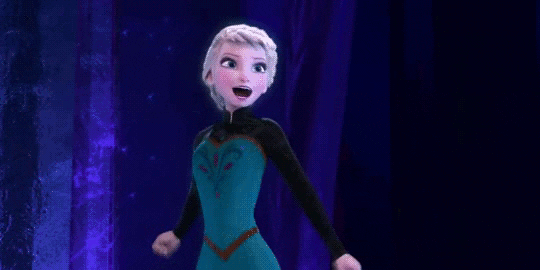 Via: Giphy
Take Frozen's example.
The Disney musical fantasy animated film caused the four leads' – Kristen Bell, Jonathan Groff, Idina Menzel, and Josh Gad – popularity to rise overnight. Yet all they did was get up, arrive at the studio, and have their voices recorded.
On the other hand, the 70+ animators and 15+ storyboard artists who worked tirelessly for more than two and a half years remained in the shadows.
As we write this, we understand that that's how things have been since the beginning of time; we've got nothing against VO artists or actors (especially Kristen Bell. This writer forking loved her in The Good Place).
Still, it feels nice to talk about those whose efforts we can't see.
So, today's blog is about some of the most famous animators in the world. A few lent their creative minds to history-making projects, while others directed animated films themselves.
Chuck Jones
For our first name, we're going back all the way to your childhood.
To call Chuck Jones the pioneer of the animation industry would be an understatement. The Washington-born animator, director, and painter is responsible for making the early lives of many people endearing and heartwarming.
If the name Chuck Jones doesn't ring a bell, allow us to jog your memory; he directed several films starring classic animated characters like:
Bugs Bunny
Wile E. Coyote
Road Runner
Daffy Duck
Pepé le Pew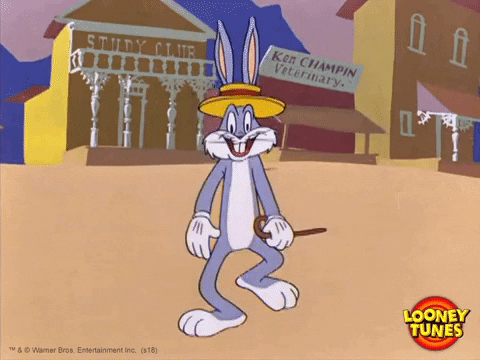 Via: Giphy
Jones started his career with Leon Schlesinger Productions, an independent studio that produced short films for Warner Bros., as an assistant animator in 1933. After being with the company until the studio closed in 1963, he formed Sib Tower 12 Productions, which MGM Animation/Visual Arts later absorbed.
While there, Jones directed an animated short film, The Dot and the Line: A Romance in Lower Mathematics, for which he won an Academy Award for Best Animated Short Film.
Jones was awarded a star on the Hollywood Walk of Fame for his contributions to the animation industry.
Jones died of congestive heart failure on 22nd February 2002.
William Hanna and Joseph Barbera
Though we could've covered William Hanna and Joseph Barbera separately, it would've been unfair because, well, we're used to seeing the names together.
The pair first met in 1937 while working at Metro-Golden-Mayer (MGM). When the company's animation studio was dissolved in 1957, Hanna and Barbera founded Hanna-Barbera.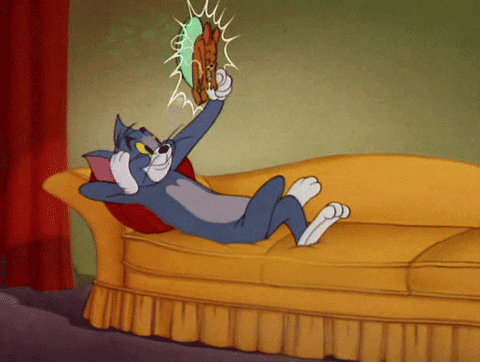 Via: Giphy
One of the first successful programs they created was Tom & Jerry, followed by The Flintstones, The Jetsons, and Scooby-Doo.
Hanna and Barbera's company, as well as friendship, continued for more than 60 years. And they believed it was because they were miles apart from each other.
For instance, Hanna socialized with other animators, while Barbera's inner friend circle included celebrities.
Hanna breathed his last in 2001, while Barbera died in 2006; the pioneers of the animation industry may have long gone, but their legacy continues to inspire many others to date.
It's reported that Hanna and Barbera's shows had a worldwide audience of 300 million people, and considering how they were a staple of every person's childhood, it's understandable why.
Rebecca Sugar
There are plenty of other animators whose work you might've seen in your childhood, but let's shed light on some recent ones.
And it doesn't get recenter than Rebecca Sugar.
Sugar joined Cartoon Network as a storyboard revisionist to work on the first season of Adventure Time. Her work was so exceptional that by the second season, Sugar was promoted to storyboard artist (there's a difference between both; the former redraws rough storyboards while the latter creates them).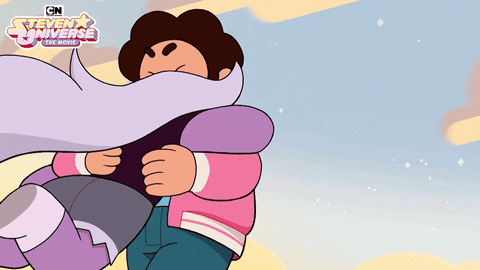 Via: Giphy
In 2011, Cartoon Network's executives asked the team to pitch ideas for new shows; Sugar seized the opportunity to suggest a story about a sensitive child helping children with problems they have trouble describing.
The show eventually became Steven Universe and followed a young boy who, after inheriting a magical gemstone from his mother, tries to uncover its secret.
Throughout its course run, Steven Universe was the recipient of multiple Emmy Awards and Annie Awards nominations.
John Lasseter
Could you imagine a world without Walt Disney Pictures and Pixar Animation Studios?
 Of course, you can't; it's criminal even to think something of the sort.
Well, you can thank John Lasseter for paving the way for Monster's Inc., Frozen, Inside Out, Luca, Turning Red, and many other titles.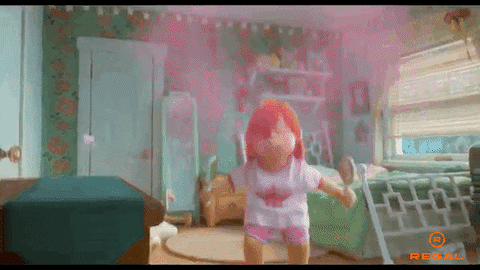 Via: Giphy
Lasseter joined Walt Disney Productions as an animator in 1979. It was reported that he was selected from over 10,000 portfolios, out of which 150 were shortlisted and 45 were made permanent.
Between 1980 and 1981, Lasseter felt hugely inspired by computer-generated imagery (CGI) and suggested that Disney should use it too. The studio's directors, however, were against the idea, so much so that they ended up firing him.
However, Disney hired Lasseter back, which proved to be a career-changing moment for both the studio and him. In 1995, he directed Toy Story, paving the way for many other successful animation companies and films.
(In 2018, Lasseter resigned from Pixar and Disney following a series of sexual harassment allegations.)
Hayao Miyazaki
Unless you've been living under a rock, there's no way you haven't heard of Hayao Miyazaki – the co-founder of Studio Ghibli.
The Japanese animator, director, and producer hasn't just gained fame in his home country but around the world.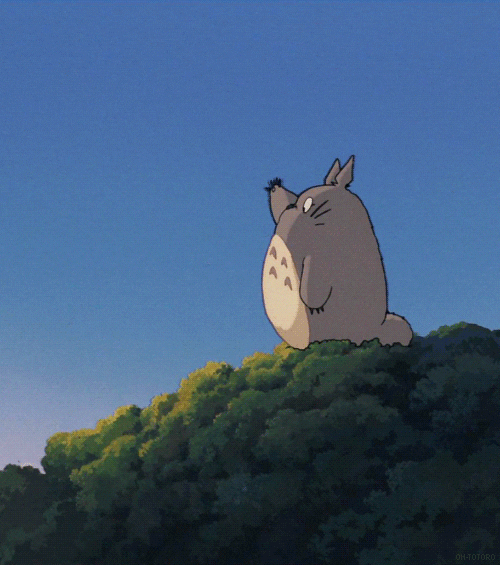 Via: Giphy
Born in 1941 in Tokyo, Miyazaki grew fond of animation at an early age. He began his professional career at Toei Animation when he was just 22 years old. The animator worked on many projects while working at the studio.
In 1979, Miyazaki joined Tokyo Movie Shinsha to direct his first feature film and television series, The Castle of Cagliostro and Sherlock Hound.
Miyazaki's breakthrough came in 1985 when he co-founded Studio Ghibli. After that, he directed a number of blockbuster animated films, including Castle in the Sky, My Neighbor Totoro, Kiki's Delivery Service, and Spirited Away, earning the Academy Award for Best Animated Feature for the last of these in 2001.
Honorable Mentions: Walt Disney, Eric Goldberg, Nick Park, Te Wei, Stephen Hillenburg, Lotte Reiniger, Max Fleischer, and Tex Avery.
Animators; They're Just Like Us
 Being an animator has little to do with achieving fame; the names mentioned in this list certainly didn't think so. Instead, they wanted to revolutionize the world with their impressive skills – and they did.
At AnimationProLabs, we're big fans of these animators who walked so we could run. While changing the world may be far-fetched, we certainly hope to change yours by creating stunning animated videos for your business.