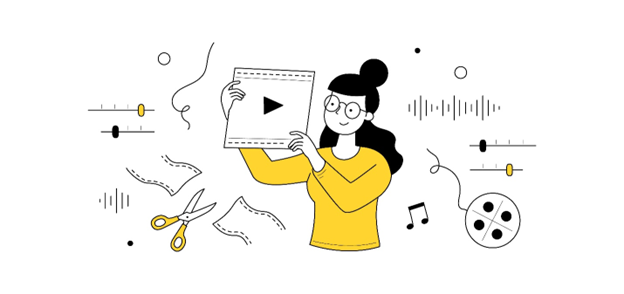 To say the impact of video content is far-reaching would be an understatement.
Videos increase organic traffic by 157% (Brightcove).
Using videos on landing pages boosts conversion rates by 86% (Wordstream).
86% of marketers in the US use video content (Wyzowl).
 Despite this, you'd be surprised to know how many marketers are sleeping on video content, particularly animated videos.
Some think they're too childish, while others believe creating animated videos costs a lot.
Well, neither of the statements are true, especially the latter.
Even if you spend a few dolla dolla bills on an animated video, the ROI could be magnificent.
For instance, Crazy Egg created an explainer video a few years ago that helped the company increase its monthly income by $21,000.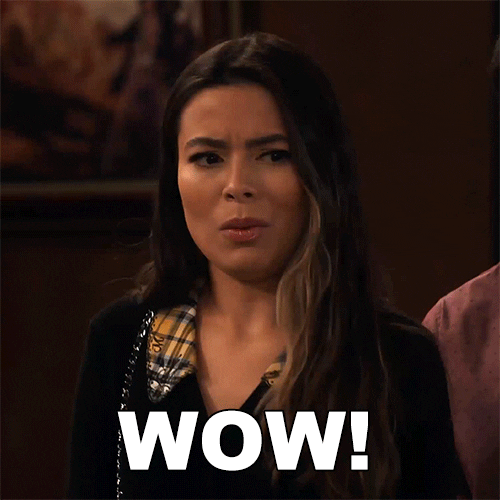 Source: Giphy
That said, you have to keep your budget in check.
And an effective way of doing that is knowing which factors affect the cost of producing an animated video.
This way, you'd be able to control how much you spend on your project.
So, without further ado, let's hit the road.
Style
There are plenty of animation styles you can choose for your video. Some of the most common ones include:
Whiteboard Videos
Explainer Videos
2D Animation
3D Animation
Each style comes with its own pros and cons. But we're not going to spill the beans on that.
Instead, we'll talk about the costs.
Of the four styles, the whiteboard and explainer are the least expensive.
In fact, there are plenty of free tools you can use to create whiteboard or explainer videos. They come in handy when opting for a serious or professional look.
2D and 3D animated videos, on the other hand, are expensive but worth every penny.
The reason?
They're 2x more engaging and immersive than simple whiteboard or explainer videos.
Furthermore, 2D and 3D animated videos have a slight cartoonish look, which proves helpful when conveying your brand's message in an informative yet fun way.
(Also Read: The Key Differences Between 2D And 3D Animation)
Length
In marketing, the rule of thumb while creating animated videos is to keep them under the 1-minute mark. But sometimes, it becomes impossible to do so.
What if you're telling customers about your first-of-its-kind SaaS solution?
Instead of rushing the video and leaving viewers scratching their heads, it's better to be thorough.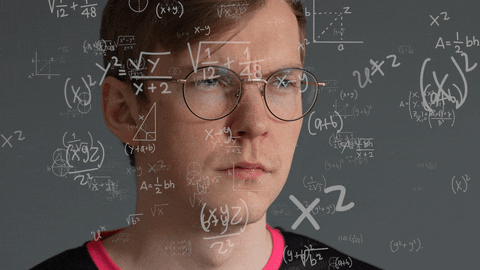 Source: Giphy
However, a longer video also means more work for scriptwriters, storyboard artists, designers, and voice-over artists.
To strike the right balance between conveying your brand message and keeping the video short, consider including only the essential points of your script. There's no need to go off-topic.
Not only would it bore the viewers out of their wits, but increase your video's length unnecessarily. And that can cause the project's cost to skyrocket, considering some animation production companies charge on an hourly basis.
More work = high costs.
3.Voiceover
You could bring Jane Austen back to life and ask her to write a script for your video; it would have zero effect on the viewers if the words weren't pronounced in a certain way.
It would appear as if a robot is reading the script, that too forcibly.
Therefore, your animated video must be narrated by an individual. And not just anyone; hire someone who speaks in an accent that would be easier for your audience to understand.
For instance, if your customers are in the US, and you approach an Irish voiceover artist, they'll have a hard time deciphering the accent.
So, make sure the voiceover artist sounds like a native speaker.
Of course, narrowing down your requirements means spending more money. But it's an investment you should be willing to make, so your brand comes off as relatable and authentic to viewers.
4.Characters
Duracell, the famous American company known for manufacturing alkaline batteries, has a cute pink-color bunny as its mascot. They use it everywhere; in their advertisements, social media campaigns, and pictures.
Despite being fictional, the bunny enjoys a huge fan following across the globe, and as soon as people see the mascot, their mind immediately thinks of Duracell.
That's why your animated video should have characters. They can be humans or animals, depending on the tone you're setting for your brand.
And if the characters have distinguishing features, even better.
But you should know that characters would significantly affect your video's budget. The more realistic you want their facial features and movements to be, the more effort animators would need to put in.
5.Editing
Editing is where the real magic happens.
Think of this process as cooking lasagna.
You have all the ingredients laid out in front of you.
All you have to do is mix them appropriately without using too much or too less of a specific item.
Unfortunately, that's easier said than done.
All the errors you previously ignored or overlooked throughout the animated video creation process come out in the editing stage. As you go back and forth with the animators, your project's cost would also rise.
But if the animators are experienced and skilled, the end result would be delightful – both for you and the viewers.
On the other hand, if the editing leaves a lot to be desired, the audience would have a hard time enjoying it.
 6.Quality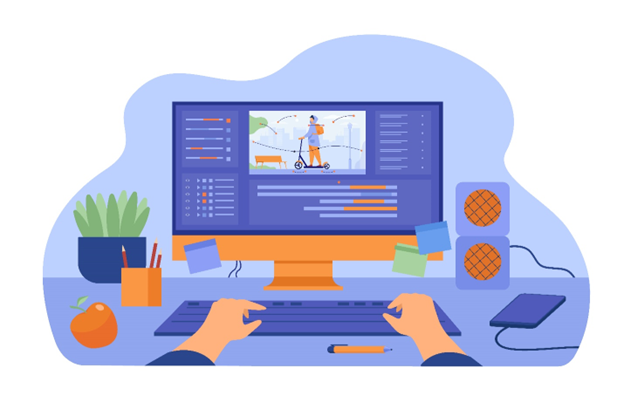 The last crucial factor that'll affect your video's cost is the animation's quality. While working with an agency, you'll be asked to select any of the following resolutions:
1920 x 1080 16:9 (wide screen) – 1080p
1280×720 16:9 (wide screen) – 720p
960 x 540 16:9 (Mini HD or Semi HD)
720 x 576 4:3 (standard) PAL
If you choose either of the first two, the animators will spend more time perfecting every frame, so the video pops out.
As for the 3rd and 4th, they're generally considered low-quality animations and tend to be less attractive.
That's All from Our Side, Folks!
At first, it may seem like creating animated videos for your brand isn't worth it. But when you realize how powerful they can be in persuading customers to buy your products or services, you'll love the idea of making one for your company.
And when that happens, know that AnimationProLabs would be thrilled to create an animated video for your brand.
We'll convey your company's message in a meaningful and attractive way.