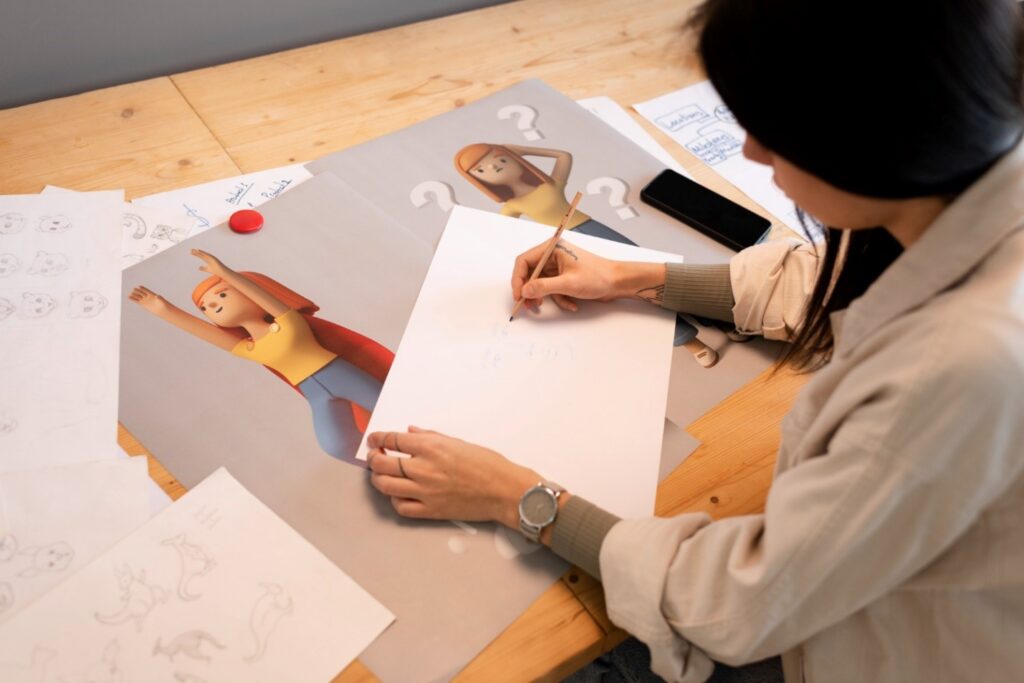 Animation is a helpful tool to capture viewers' attention. Capitalizing on this advantage, many marketers have started creating engaging animated videos.
As a result, the demand for animators in the industry has increased.
So, if you're also thinking of taking up the profession – or you've always dreamt of becoming an animator – it's pertinent to develop a few skills first.
Before we move forward, remember not to confuse skills with qualifications. The former is personal qualities and traits (soft skills), while the latter is work-related (hard skills).
1)  You Must Be Creative
"Creativity is simply connecting new dots in new ways." – Sam Horn
Although this list is in no particular order, if it had one, creativity would undoubtedly be on top.
Think about it: as an animator, you're constantly looking for inspiration around you. And if you can't find it, you have to think outside the box.
That's where your creative skills will be tested, which will be pretty challenging. We say this because the companies that hire you to create an animated video will expect you to communicate their message in the most innovative possible way.
And you can't make that happen unless you have the ability to see things from a perspective no one else can.
2) You Must Be Collaborative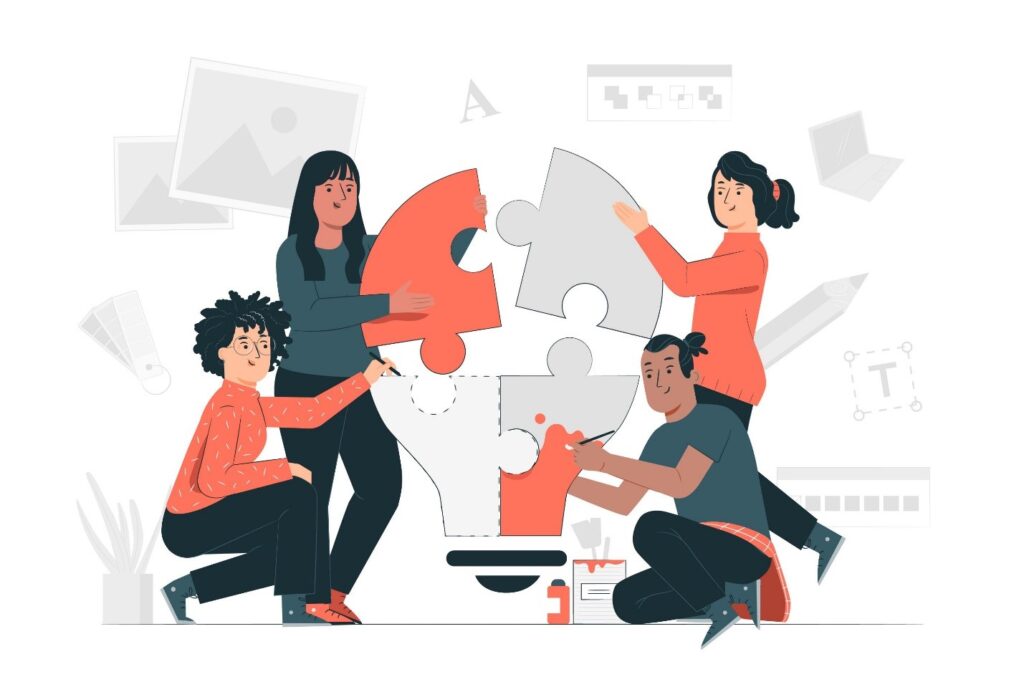 "If everyone is moving forward together, then success takes care of itself." – Henry Ford
Unless you run a one-person show, you'll be working with a team comprising:
Animators
Designers
Illustrators
Storyboard artists
Voiceover artists
With so many chefs in the kitchen, things are all but guaranteed to become chaotic. So, the onus is on you to keep everyone on the same page by listening to their input.
If the suggestions are solid, implement them in the project. Otherwise, respectfully explain how it could jeopardize the work. Once everyone sees reason, they won't behave like a babbling, bumbling band of baboons. (Potterhead alert!)
3) You Must Pay Great Attention to Detail
"The difference between something good and something great is attention to detail." – Charles R. Swindoll
In Pixar's Finding Nemo, one of the film's characters, Bruce, a shark, is seen crying about how he never knew his father; that's pretty close to reality, considering male sharks don't stick around after the birth of their offspring.
That's called paying great attention to detail; a skill animators must possess.
Today's viewers have become intelligent and observant, watching videos with a fine-tooth comb. If the animated video you create shows something untrue or requires more research, people will point it out immediately.
For that reason, you must have a keen eye for details.
4) You Must Adapt to Technological Changes Quickly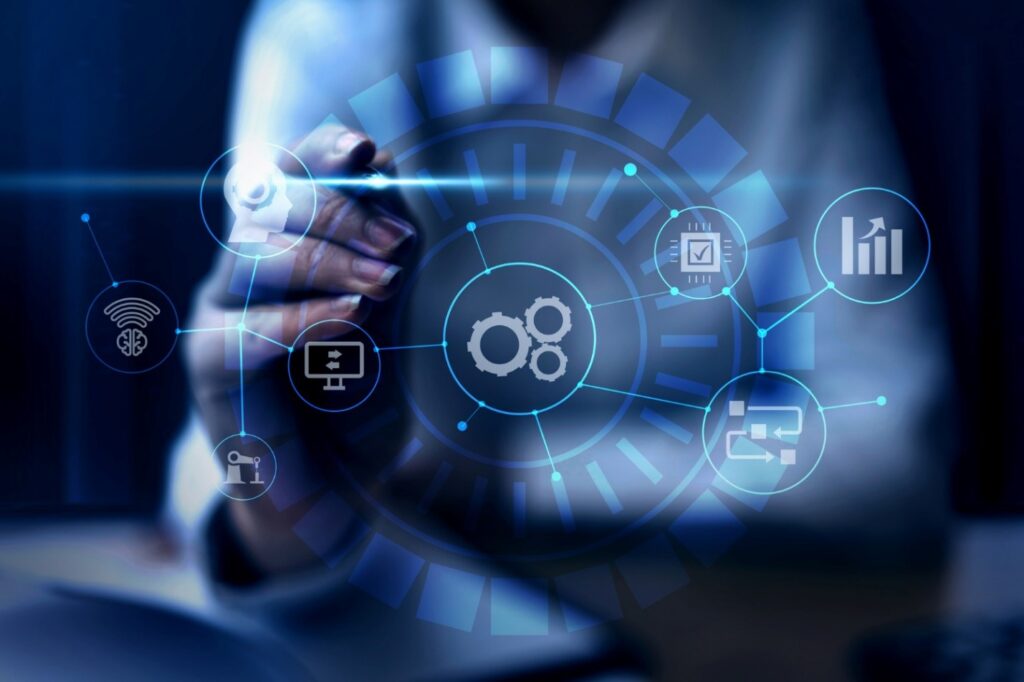 "If we fail to adapt, we fail to move forward." – John Wooden
We live in an ever-changing world, technology-wise speaking. While exciting, the invention of new animation tools can also be a challenge for those who don't learn how to use them.
For that reason, animators should be able to adapt to changes quickly; doing so will prove beneficial in plenty of ways, starting with upskilling yourself.
Learning how to use every animation software at your disposal will open doors to an endless world of opportunities. Moreover, it'll hinder your chances of being left behind.
And if you're worried about the costs of the animation-teaching platforms, rest assured. You can find plenty that doesn't require spending an arm and a leg.
5) You Must Know How to Overcome Challenges
"Don't limit your challenges; challenge your limits." – Jerry Dunn
Being an animator is fun and rewarding. When you see your work come to life in the form of a beautiful animated video, that feeling can be hard to put into words.
But that's not to say it's all rainbows and sunshine.
For example, you'll face a number of challenges while working on a project. But you must deal with them head-on without feeling burnt out. This will also help you push your boundaries.
Because of this, if you want to maintain that spark of innovation in your work as well as your mind, step out of your comfort zone.
6) You Must Be Proficient at Time Management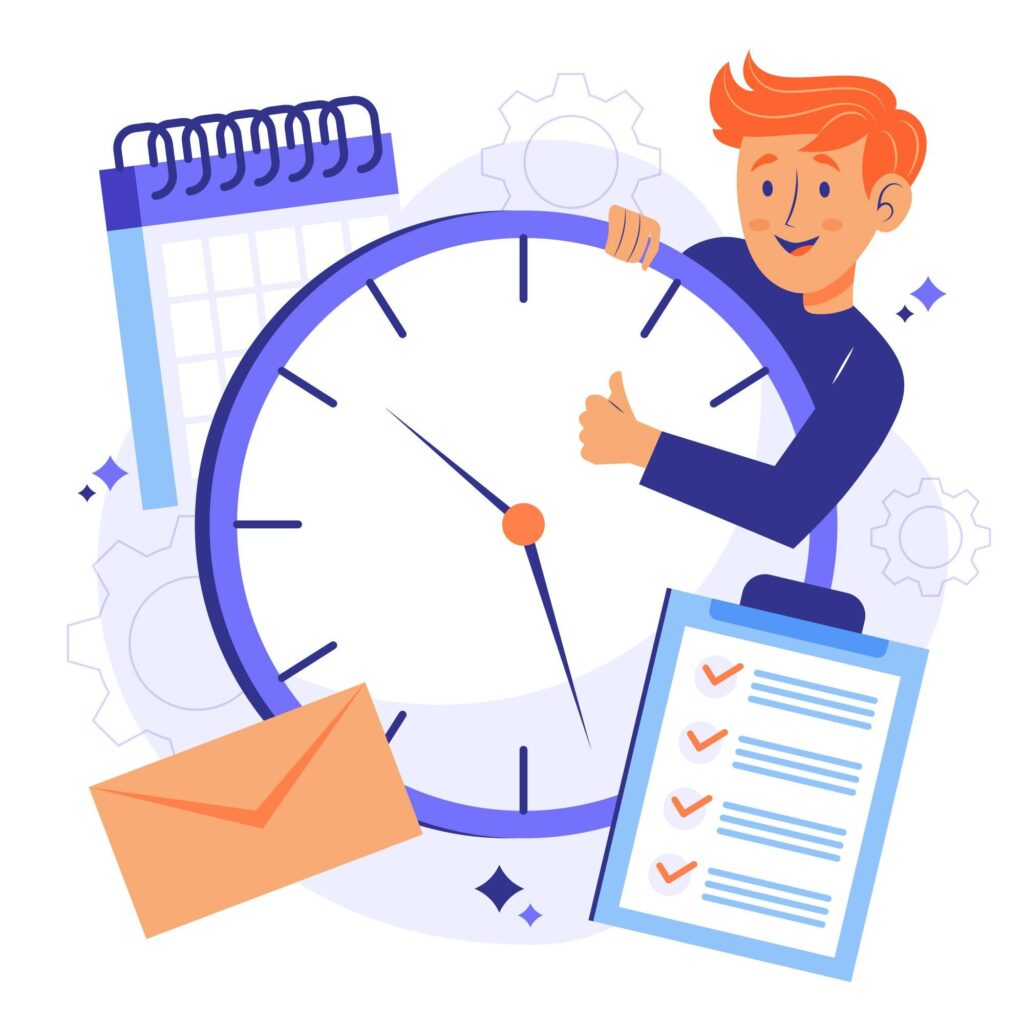 "Better three hours too soon than a minute too late." – William Shakespeare
Before becoming an animator, you promise you'll only work on projects with enough time for completion. But, unfortunately, it rarely happens.
Since estimating how much time it'll take to finish an animated video is impossible, you're often stuck with tight deadlines. And in most cases, this leads to poor results.
Because of this, an essential skill animators must have is time management. If you're working on multiple projects, develop a framework explaining how much of the day you will dedicate to each.
By dividing your workload, you'll be able to complete each project within the deadline.
7) You Must Accept Constructive Criticism
"Taking constructive criticism from others is required to get to the next level." – Wendy Starland
One of the most overlooked skills of animators is the ability to take constructive criticism. And there's a reason we're saying this.
Let's say you've worked hard on an animated video. According to you, everything about it screams perfection. However, your colleagues seem to differ; they think you've gone slightly overboard with the background.
After hearing this, you throw a hissy fit and remind everyone that you are the animator. But once you cool down and think about what they said, you see that it makes sense.
The background colors are, in fact, too bright, pulling the attention from the characters. This means the criticism of your video was justified, but you didn't listen because you thought your colleagues were jealous of your work.
If you want to become a skilled animator, learn to prioritize your company's success over your ego. Just because someone points out mistakes in your work doesn't mean they're naysayers. Listen with an open mind, and you'll see the truth of it.
Ready to Become an Animator?
Being an animator is genuinely remarkable. The practice of turning raw ideas into stunning videos that take viewers' breath away is an art only a few can master.
It fills us with great pleasure to say that our animators belong to the list. We possess every skill mentioned in this blog, which makes us perfectly capable of handling your unique requirements.