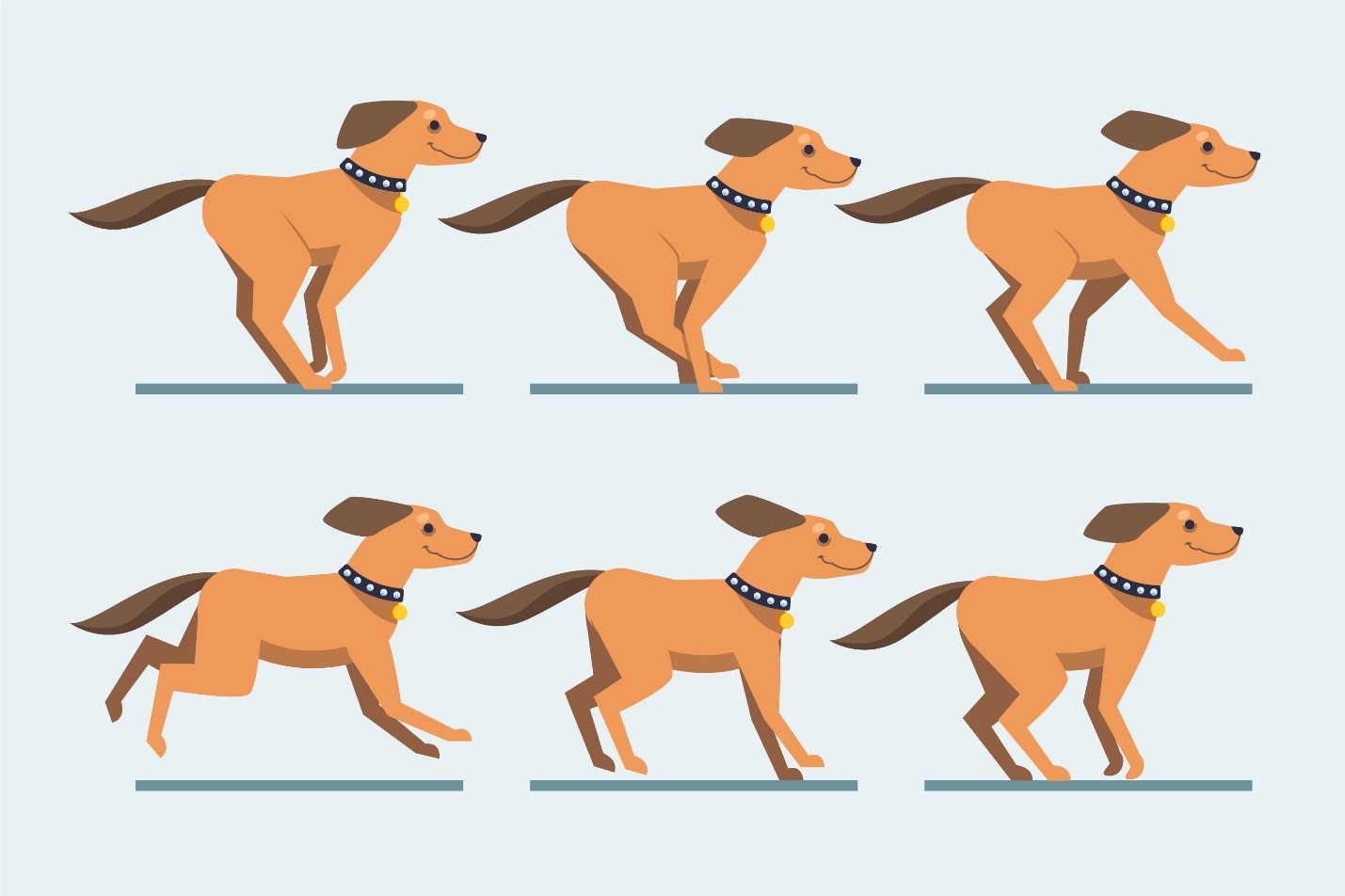 As an average fan of family-friendly movies or someone who generally enjoys animated videos, you must know about two animation styles – 2D and 3D.
If your knowledge is deep, you might be able to add another type to the list, stop-motion animation.
But we bet you don't know that there are more than ten animation styles with various purposes, costs, and time requirements. And though you might not use each one, it's essential to learn the types.
Well, count your lucky stars because we'll discuss precisely that in today's blog – animation styles that are not 2D or 3D.
Let us begin.
Hand-Drawn Animation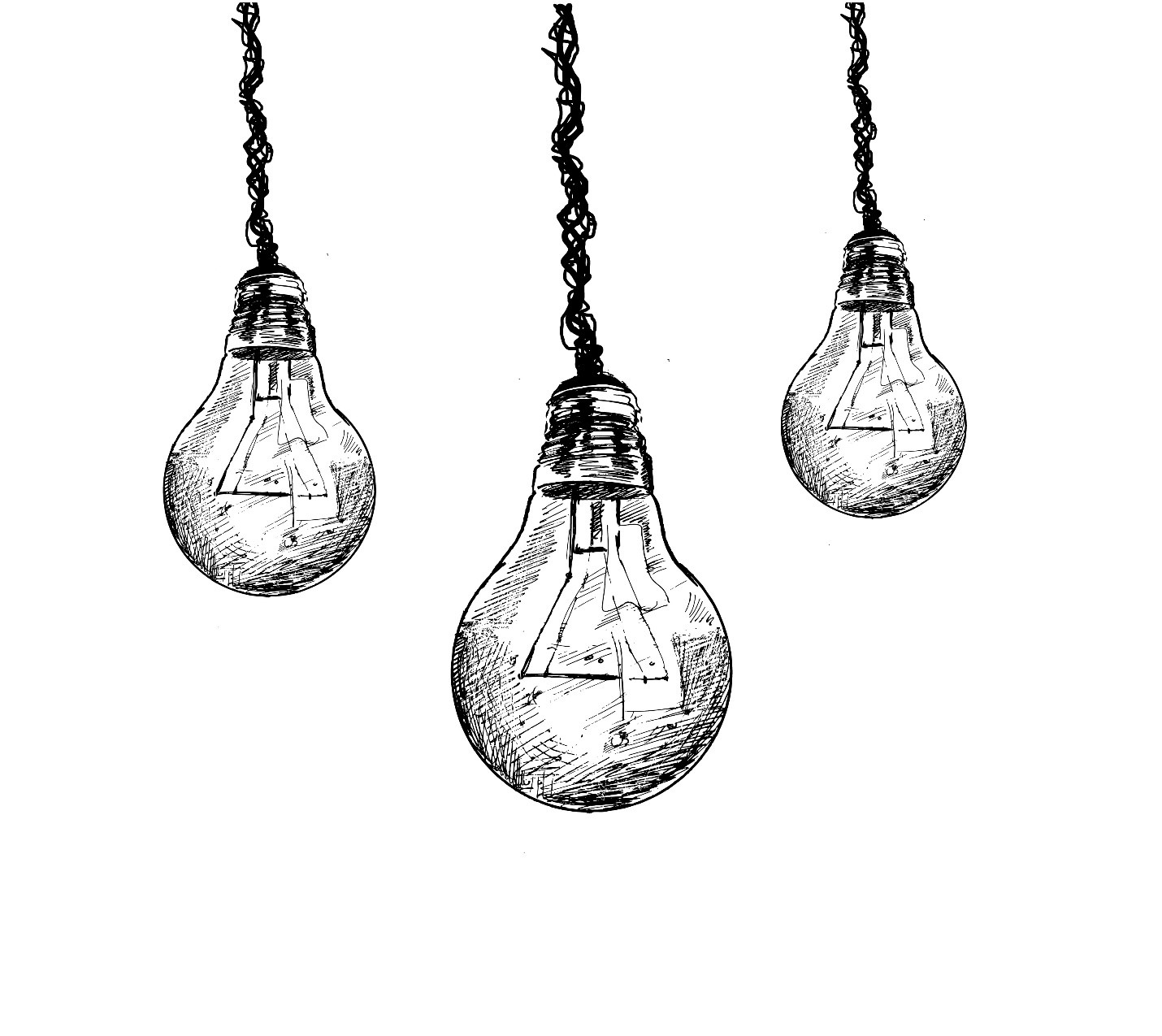 Long before Disney fascinated audiences with their hyperrealistic 3D films, they used to make hand-drawn animated movies. Think Snow White and the Seven Dwarves or The Princess and the Frog.
As the name suggests, in hand-drawn animation, an artist draws each animated element using nothing but a pencil or chalk. Then, the scenes and characters are flipped through quickly, giving the impression that it's a video.
Hand-drawn animation used to be costly, but not anymore; the progress in technology has allowed animators to retain the same magic of the style minus the expensive procedure.
Typography Animation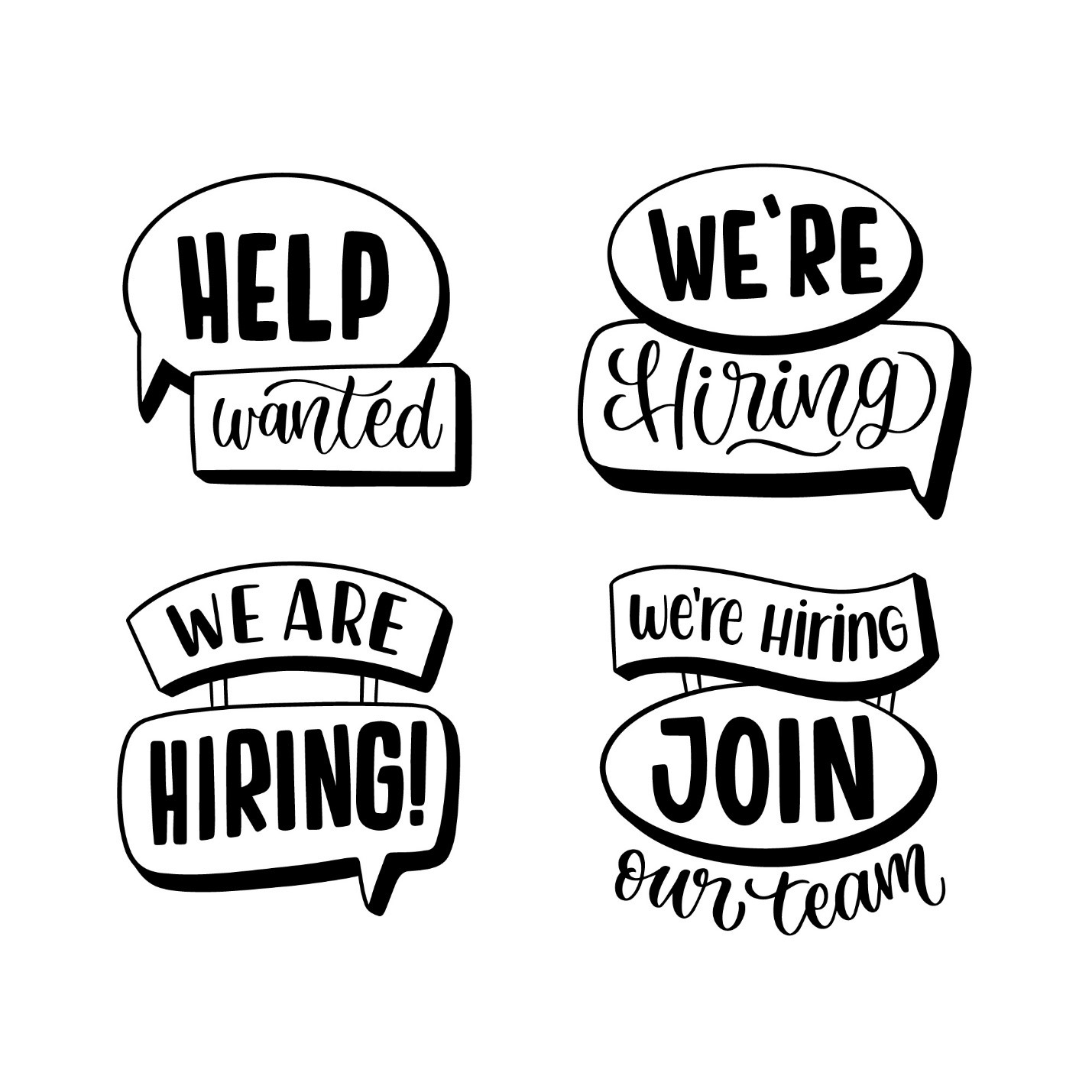 Also called kinetic typography, typography animation is one of the most commonly-used styles. Instead of focusing on voice-over or characters (they are an integral part of some videos), typography animation conveys the message using text.
The early use of typography animation goes back to France. Many experts are of the opinion that the animation type originated in the European country. But in the US, it was popularized by the influential movie director Alfred Hitchcock.
Hitchcock was famous for making minimalist film posters, with its title taking up most of the space.
Today, typography animation is primarily used in the corporate world for topics that are otherwise challenging to explain.
Cut-Out Animation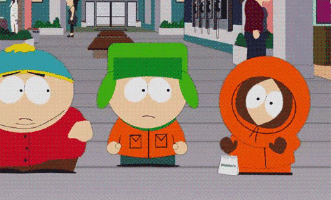 Via: GIPHY
Are you a fan of the American animated sitcom South Park? If so, you should know that it was made using cut-out animation.
South Parks' creators, Trey Parker and Matt Stone, pitched the pilot by cutting out shapes, characters, and backgrounds from paper. Next, they used a stop-motion camera to animate the show.
Though South Park was the most notable example of cut-out animation, it had been previously used in many children's TV shows. The goal was to provide a storybook-like theme to the cartoons, which kids are fond of.
But, like hand-drawn animation, cut-out animation evolved, too; the significant difference is that now, instead of cutting from actual paper, animators create the characters digitally.
Live-Action + Animation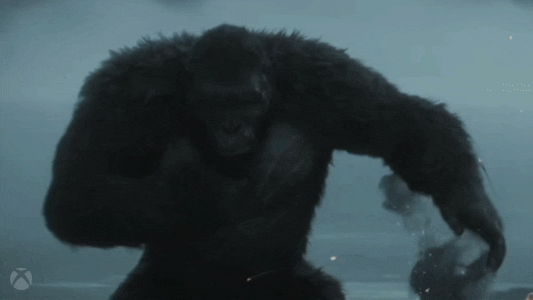 Via: GIPHY
Bear with us as we explain the 'live-action animated movies' genre.
Simply put, this style is a mixture of animation and real-world footage; it has become increasingly popular over the last few years owing to the type's irresistible charm and appeal.
Live-action + animation videos often see protagonists walking in real life, and 2D or 3D characters accompany them.
If you're having trouble imagining how the type works, think of movies like The Smurfs, Life of Pie, and King Kong. The films' protagonists interacted with animated characters, like the little blue people, a tiger, and a monstrous gorilla, respectively.
Stop Motion Animation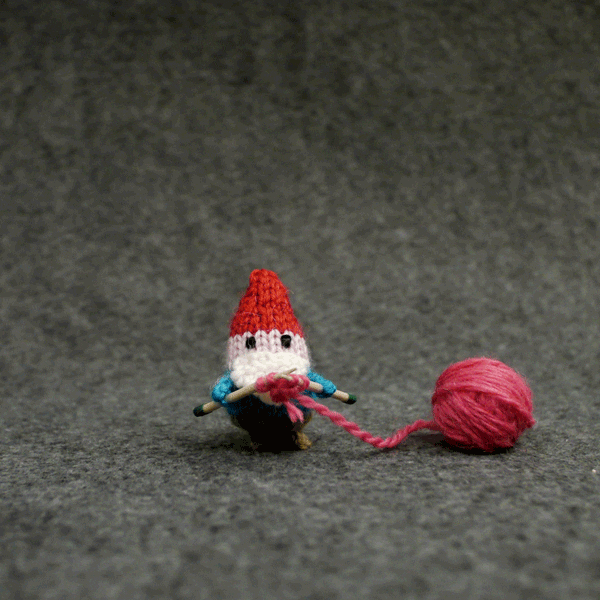 An advanced flipbook-style animation, stop motion animation involves physically manipulating objects within a frame. Once each frame is played in a sequence, it produces the impression of a video.
Unlike other animation styles, stop-motion animation didn't evolve. And it's not a bad thing; stop-motion animated videos have amassed millions of fans worldwide.
Take Guillermo del Torro's Pinocchio's example.
Last year, three different studios released Pinocchio films. But it was Guillermo del Torro's Pinocchio that reigned champion, earning an Academy Award for Best Animated Feature nomination.
This was a massive feat, especially considering it was made using stop-motion animation.
Augmented Reality Animation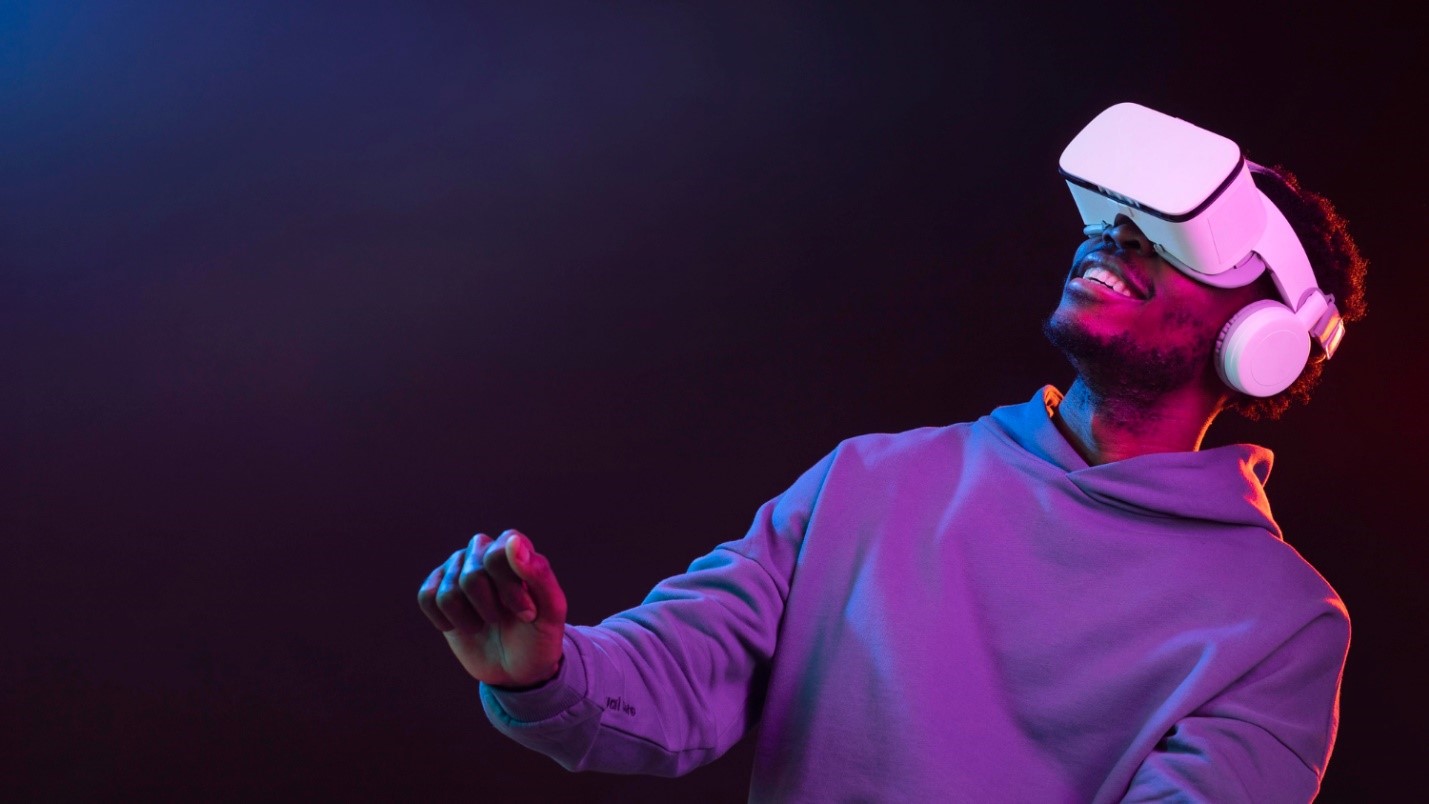 Technically, this should be a part of the live-action + animation type. But since both are used for various purposes, they warrant different explanations.
The former is commonly used in corporate video or films; the latter – augmented reality animation – can be typically seen in mobile applications.
For instance, when you use different filters on Snapchat or Instagram, they connect augmented reality (the enhanced facial structures) with real-life (your face).
Augmented reality animation is relatively newer, but it's gaining momentum. And its best example is the metaverse, where you can interact with virtual environments while being in the real world.
Flipbook Animation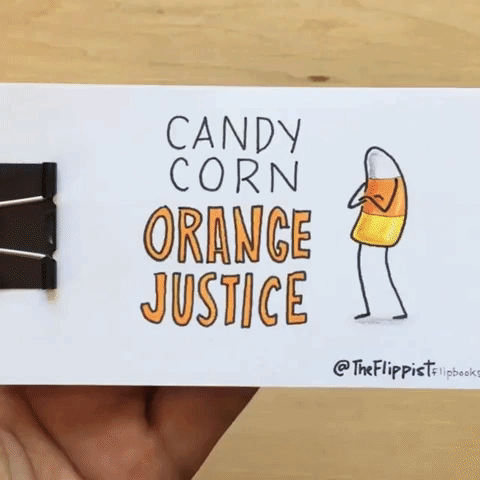 Via: GIPHY
If you were one of those kids who loathed mathematics but loved arts, you must've created a flipbook.
You know, the one where you drew a stick man on one page and, on the next, curved his hand a little to make it appear he was waving when flicked through the pages.
Yeah, that's one of the oldest animation techniques. It's not used much these days. However, kids love flipbook animation.
If your target audience is children, using the flipbook animation style to deliver your message will be quite effective. And it's budget-friendly, too.
All you need is paper, a pencil, and an animator (duh!).
Claymation Animation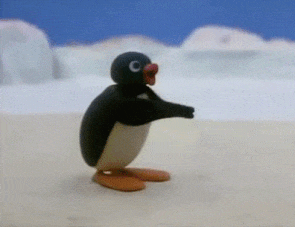 Via: GIPHY
Claymation, sometimes called clay animation, is a type of stop-motion animation; the characters and backgrounds in this style are made using plasticine clay.
Due to its charming appeal, Claymation has been primarily used in family-friendly films, like:
Chicken Run
Coraline
Shaun the Sheep Movie
Mary and Max
Wallace & Gromit: The Curse of the Were-Rabbit
Using Claymation is a surefire way to get your audience's attention, considering not many companies are willing to put in the required effort to create a clay animation video.
But if you do, that could be your unique selling proposition (USP).
Which Animation Style Do You Like the Most?
Sir Isaac Newton once said, "What we know is a drop, what we don't know is an ocean." He might not have been talking about animated videos, but it fits the context as perfectly as Cinderella's glass slipper.
Jokes aside, it's good to know how far animation techniques have come, and we can't wait to see what the future holds.